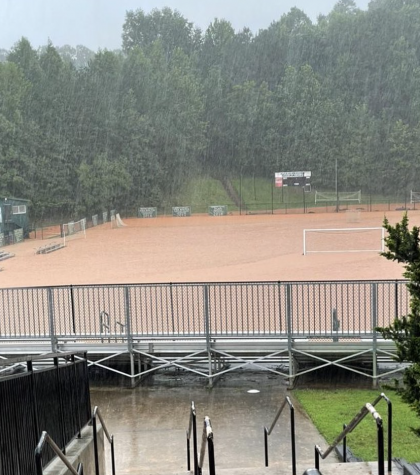 UPDATE (1:45 p.m.): The National Weather Service has extended the flash flood warning through 4:30 p.m.
UPDATE (12:55 p.m.): The tornado watch is over. Piedmont University is currently under a flash flood warning through 3 p.m. Be  especially careful driving.
UPDATE (11:20 a.m.): The tornado warning is over. However Piedmont University is still under a tornado watch today. Be careful!
BREAKING (10:38 a.m.) The National Weather Service has issued a tornado warning for the area including Piedmont University's campus. Seek shelter immediately. Your professor, resident assistant or staff member should be able to assist you if needed.
Be sure to move to an internal location with no windows on the lowest point of the building you are currently in. Stay away from windows and other areas.
The warning is in effect until further notice. Check back for updates.