Lady Lions rout Wesleyan, fall to division leader Berea

The Piedmont College women's basketball team showed up and showed out to successfully begin the 2020 school year. 15 different players scored in an 88-50 rout of Wesleyan on Tuesday, Jan. 7, in Cave Arena.

After falling behind 2-0 in the first minute, the Lady Lions scored the game's next seven points, leading by a comfortable margin the rest of the way.

Freshman Emily Wiley was one of two Piedmont players to reach double figures, scoring 10 points in 10 minutes, while fellow freshman Nakiyah Washington added 10 in just eight minutes of action.

Piedmont's offense continued to explode in the third quarter as the Lady Lions scored 31 points, once again led by a pair of Wiley three-pointers.

Leading by 43 points going into the final quarter, the Wesleyan Wolves fought back and outscored Piedmont, 18-13, in the final 10 minutes to hold the final deficit under 40 points. quote from Wiley
The Lady Lions were unable to hold off USA South West Division leader Berea College, resulting in an unfortunate 70-61 loss. Piedmont began the game strong, leading 16-9 at the end of the first quarter; however, the Mountaineers bounced back quickly in the second quarter, giving them a safe halftime lead against Piedmont.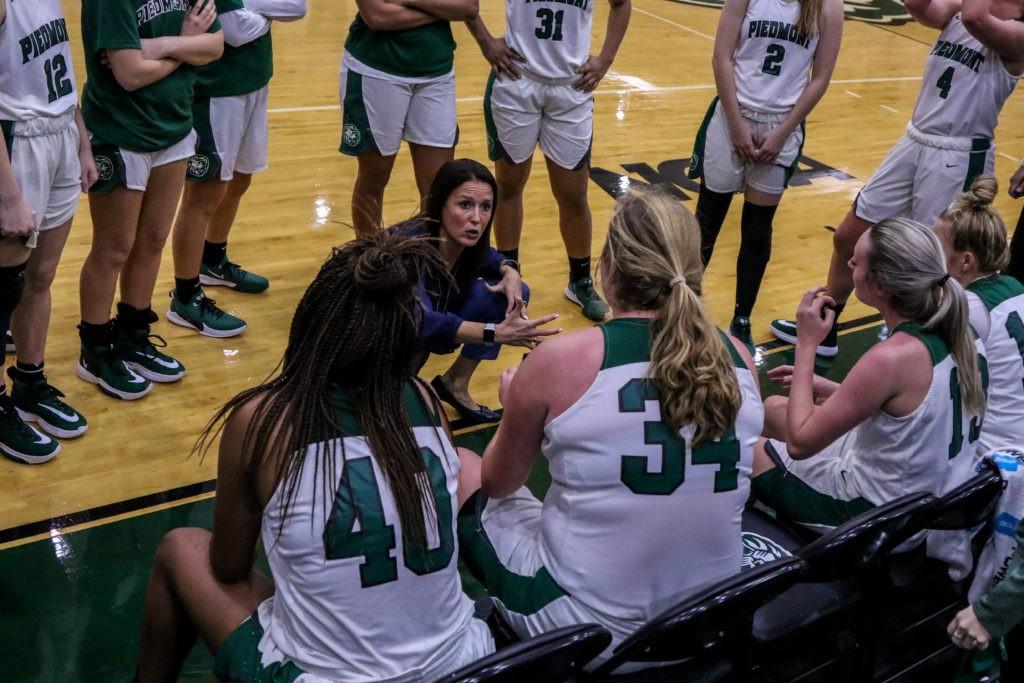 "We have been struggling a lot this season since some of the upperclassmen, including myself, have suffered injuries," said senior forward, Rachel Irby. "We have been relying on the freshmen and people who didn't necessarily play a lot of minutes last year. But so far, I think they have been doing a good job at stepping up and being confident during games."

Although Piedmont's defense stifled the Berea offense in the first quarter, the Mountaineers started the second quarter by responding and outscoring the Lady Lions 16-5 over the final five minutes of the half to take a 35-31 lead into the break.

After junior guard Karla Cantrell pushed Piedmont even at 35 early in the second half, Berea answered with a quick 6-0 run and led the rest of the way.

In the final quarter, Berea successfully closed out the game, remaining undefeated in conference play.

Catch the Lady Lions back in action to face Brevard College in Cave Arena, on Wednesday, Jan. 22.