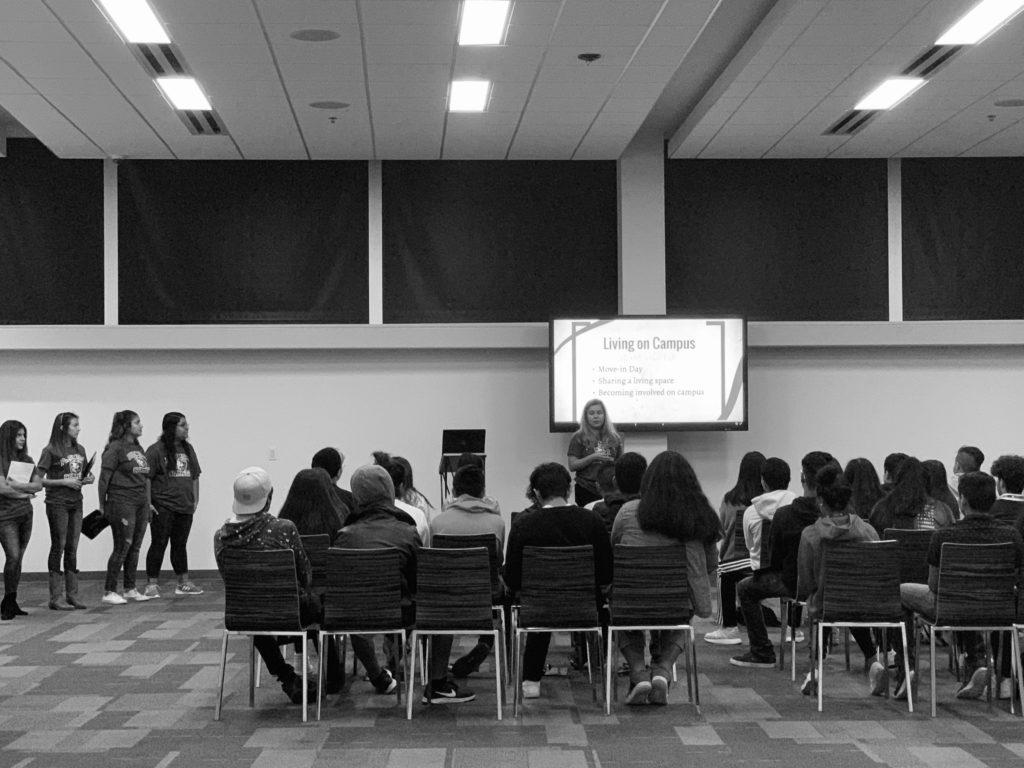 On Oct. 19 2019, Piedmont College held its fifth annual Día de la Familia. This is a free event for Hispanic and Latino high school students to attend. The purpose of this event is to help these students, as well as their parents, become accustomed to the college process. During this event, Diversity Recruiter Gabe Gutierrez held a session for the parents. 
"We covered everything from the college process. First, we talked about the difference between public colleges and private colleges, liberal arts institutions and all kinds of studies from there," said Gutierrez. "We went back to high school and talked about what the GPA means and how it can affect the student getting into college. From there, we talked about financial aid, where they can get it and how the GPA as well as test scores play a big role on the monetary portion. The event event also stressed is the role of family and how they can help their children get into college.
"The biggest thing about this event is to really help families understand the importance of the family support," said Gutierrez. "Having that family support will help students succeed more and relieve stress because the families are helping themselves."
While Gutierrez was holding his session, some of the Piedmont students were holding a session for the student attendees. During this session, the students got the opportunity to learn more about what the Piedmont College experience is like. 
"During the student session, we talk about our life on campus and what it's like to live on campus. We don't really talk a whole lot about academics because that's more like orientation," said senior Lisabeth Aguilera. "We talk about how they live on campus, they can get jobs on campus, the services that we offer and how we work with the faculty."
This event is important to the surrounding Hispanic and Latinx community. It is also important to the Hispanic and Latino communities of Piedmont College, which includes faculty, staff and students. 
"I like the fact that Piedmont is being very diverse. When I came back in 2013, they actually had this event and it's really informative, especially to our Hispanic community," said junior Brenda Garduno. "It's an eye opener to students, especially migrant students. Sometimes migrant students fear that they can't attend college, whether it's due to money, legal status or the self-fulfilling prophecies that we have. Honestly, I love that the school does this, especially since we're a private school. It definitely shows that the school cares about students and that it imposes values that people have."