Lady Lions See Home Win Streak Come to an End

After opening the season with a 4-0 win streak at home, the Piedmont College women's soccer team saw their record fall, as they lost 1-0 against #14 Lynchburg. The Lady Lions hard-fought game ended in favor of the Hornets, as Piedmont was unable to overcome an early penalty kick goal. Piedmont finished with six shots on goal, but none were able to find the back of the net.
The Lady Lions then travelled out to Texas for two games this past weekend; however, they were unable to grasp a win.
The first matchup, which took place on Friday, Sept. 20, at McMurry University, resulted in a 2-2 draw. After a first half goal from sophomore defender, Katelyn Smith, McMurry opened the second half with two quick goals.
The Lady Lions responded as Katelyn Smith, once again, found the back of the net to equalize the game in the 63rd minute. After battling in double overtime, the game remained at a 2-2 tie.
"I think we are finally starting to play well with each other as a unit," said Smith. "We've had a few rough games here and there where we haven't played to our full potential, but I think playing strong opponents like Hardin-Simmons this past weekend will help us reach our goals and grow as a team."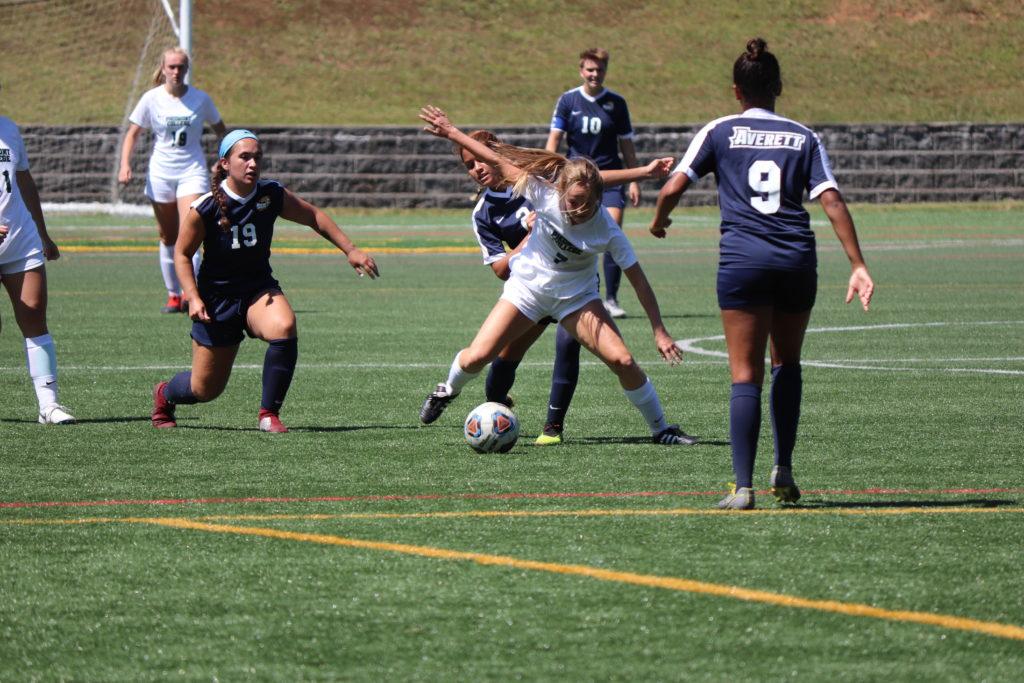 The following night, the Lady Lions competed against a resilient opponent—the Cowgirls of Hardin-Simmons University. Hardin-Simmons has won the American Southwest conference tournament each of the last 16 years. Two first half goals from the Cowgirls proved too much for the Lady Lions to overcome. Piedmont fell 3-1 to Hardin-Simmons.
Despite the discouraging result on their Texas road trip, the Lady Lions are doing their best to look at the positives for the rest of the season.
"I think we are finally starting to play well with each other as a unit," said Smith. "We've had a few rough games here and there, where we haven't played to our full potential, but I think playing strong opponents like Hardin-Simmons this past weekend, will help us reach our goals and grow as a team."