From Norway to Demorest: Dr. Teutsch is the new L.S.C. Director

From humble beginnings in Louisiana, to teaching abroad in Norway and now settling at Piedmont, Dr. Matthew Teutsch is the new director of Piedmont's best kept secret: the Lillian Smith Center.
Teutsch grew up in Louisiana, went to school at the University of Louisiana-Monroe and got his Ph.D. from the University of Louisiana-Lafayette. Teutsch found himself teaching at the University of Auburn for two years. He then applied for Fulbright, a program that sends American scholars to lecture around the world. Through Fullbright, he was accepted to go to Norway for a year. Teutsch, his wife and two kids packed up and moved to Norway for 11 months, just last year.
"We knew nothing about Norway before moving," said Teutsch. "One thing I took away is the connections I made with people. And we brought back hiking because we had to walk so much there, we hiked Yonah just last week."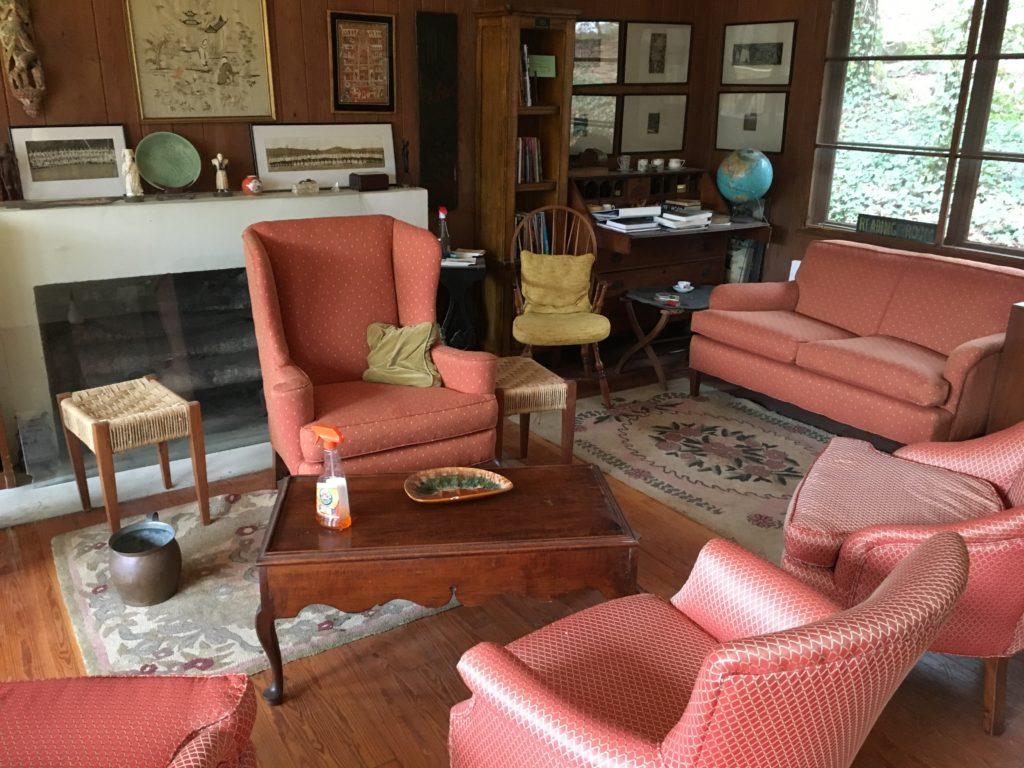 Even though Teutsch didn't know much about Norway, he quickly realized this country half-way across the world wasn't so foreign, "a lot of the things we deal with politically, they are dealing with the same things."
Towards the end of his time in Norway, Teutsch started looking for jobs. Once he came back to America, the Lillian Smith Center job came up, where Teutsch found his perfect fit.
"All of the things that she [Lillian Smith] stands for and talks about, her activism and her commitment against white supremacy and racism, are things I focus on in my personal life and my scholarship, it seemed like a perfect fit."
Teutsch's goal is to use the Lillian Smith Center to teach Piedmont students about Smith's social activism history and use her views in their own lives, "Her voice is so important."
The Lillian Smith Center is now an artist retreat in Clayton, Georgia, where Smith lived until she was 66. Artists can sign up and spend time on their work, like writing plays and music. Teutsch wants to get Piedmont students more involved at the center to make it a more well-known facility that students can go to and use, "I want to get students involved through Compass projects to get Smith's name out there."