Leslie Lopez is SGA's New Prez

The Student Government Association recently elected Leslie Lopez to succeed now graduated president, Kanler Cumbass. Lopez is in her third year at Piedmont College, is involved in Zeta Tau Alpha, is a Resident Assistant for the upper hill and a M.A.N.E. leader
"Ever since I was in middle school, I was always involved," said Lopez. "I always participated in different stuff and when I was in high school, I was the class president. I have always been a curious person. I always want to know what is going on with this committee, what this person is doing. I always had questions, I would always be that person."


Even though today Lopez is involved in many aspects of campus life, she was not always this involved around campus. 
"My first semester I wasn't really involved, but for my second semester I knew my way around," Lopez said. "I wanted to know what was going on around campus and wanted to get more involved. Just like everything, it all happened naturally. I started working and being a part of the Campus Activities Board and I became the first diversity coordinator, which is something that I am really passionate about, bringing light onto stuff that people may not always know." 
Previous SGA president, Kanler Cumbass, mentored Lopez. Lopez knew Cumbass for two years before she became the president.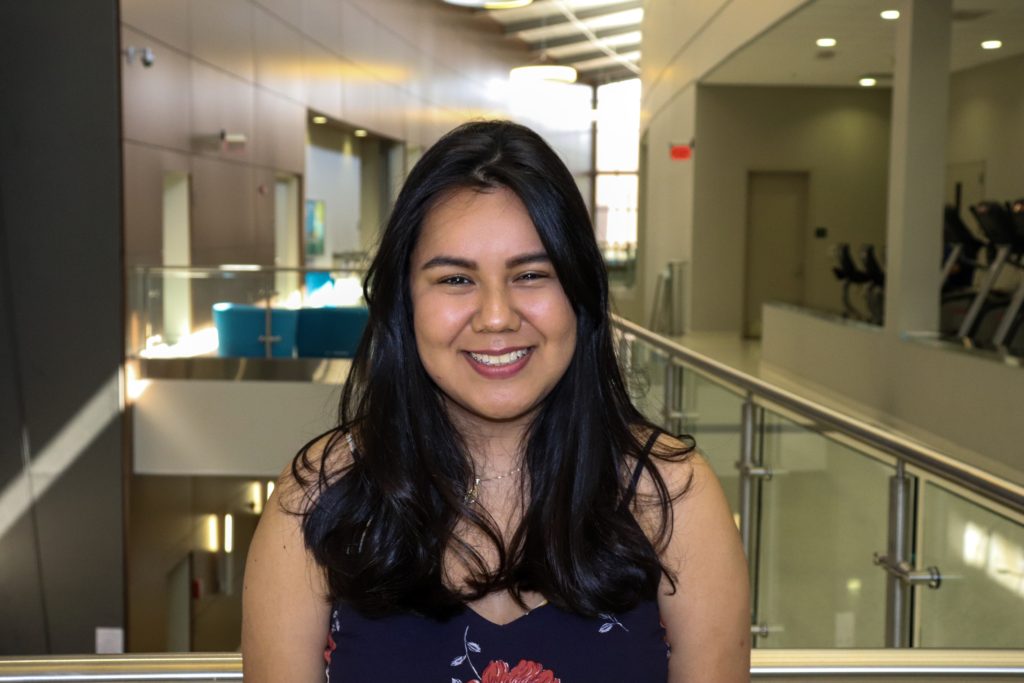 "Kanler was that person that was able to establish relationships with both sides and make sure that there was dialogue between all sides," Lopez said.  "I like Kanler because we are two completely different people, we have different leadership styles and we manage issues in different ways." 
Although their styles differ, the transition won't be a huge change in direction for Piedmont. 
"A lot of the visions and goals that we have are the same," Lopez said. "But the way that I might approach them might not be the same way that he will approach them. I do not want to say I want to fill his shoes, because I want to leave my own legacy as well. Whenever he comes back, I want him to be able to look at Piedmont and feel proud because he helped form me in a way" 
Lopez is also passionate about student involvement, especially when it comes to student participation with SGA. She wants people to be a part of what is happening around campus, whether they be members of SGA or attending meetings and voicing their opinions.
"The goal in general is student participation," Lopez said. "We have some really strong candidates that have worked in the past with the SGA that are involved on campus with different activities. We're excited about having people that have passion for Piedmont to be involved in making new strides for the college. We also want to let students know that they have a voice and that they are going to be heard. They don't have to be in an SGA position for us to be able to know their concerns. We want them to come to our meetings and to participate on committees. We want to get students to be more involved and we want to do that with faculty and staff as well"
Lopez wants to make sure students are aware that whether or not you are a part of the SGA, there are many other ways to get involved. One of those ways is to participate in committees, attend town hall meetings or general SGA meetings. The first SGA meeting will be Sept. 18 at 3 p.m. in Conference Room C of the student commons. 
"This is something that I'm really excited about, not just because it's my first meeting as SGA president, but it's also kind of a new start," Lopez said. "Something that we are working really hard on is having people present what the plans are, what we want to do for them and for them to get to know who their representatives are."