Mattie Keaton to Play Lacrosse for Team USA in Australia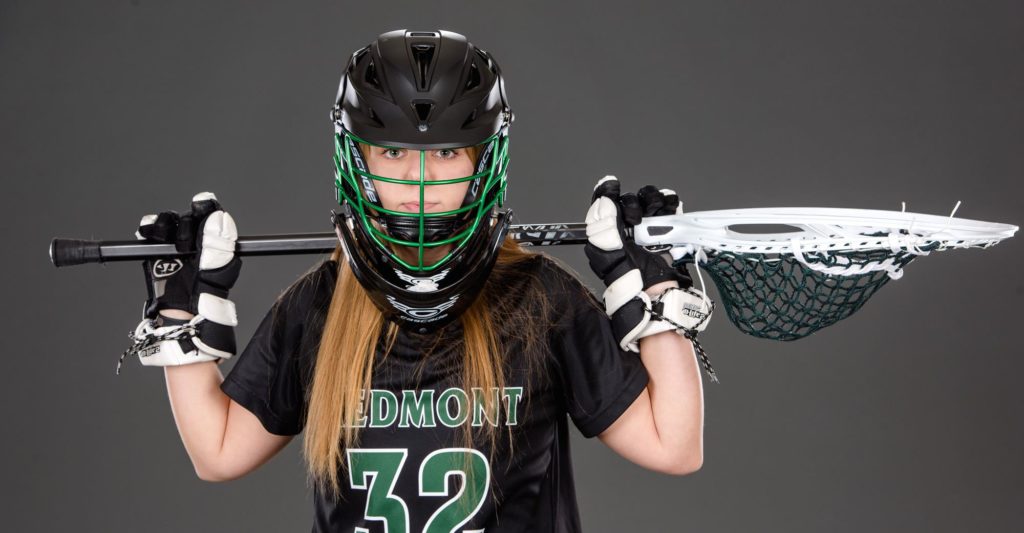 This summer, Mattie Keaton, a senior goalie for the Piedmont women's lacrosse team, will be a part of the United States team that is competing internationally in the 2019 Lacrosse Down Under Tour. The team, sponsored by USA Athletes International, will compete in Melbourne, Australia, from July 1 to July 13 against countries from all across the globe.

Keaton has accounted for a program-best 350 saves so far in her Piedmont career. Though she graduates in May, Keaton is excited for the opportunity to both play on an international stage, and open doors down the road for her teammates.
"I think it's going to be a really cool opportunity," Keaton said. "Even though I am graduating, I'm still representing Piedmont. It's cool that the Birmingham-Southern coach that asked me to play with them, and it's not Piedmont. I feel like that could help Piedmont, because I'll be an advocate for us. Maybe other coaches who do this will look back at Piedmont."

Keaton is the first player from the Piedmont women's lacrosse team to compete in the Lacrosse Down Under Tour, but she believes that many of her teammates could have this opportunity later on.

"I definitely think this will open some doors," Keaton said. "The majority of the (Piedmont) team had never even heard about this. A lot of my teammates have been looking into it. Maybe in years to come, more Piedmont players will be able to do this."

Having to play teams from different continents can most assuredly pose a challenge. While at Piedmont, Keaton has had the opportunity to play teams of all different calibers.

"I don't think you can prepare for an international team," Keaton said. "You don't know how they play, and you don't know their skill level. Over spring break this year, we (Piedmont) played teams from up north that are better than we are. Getting the chance to play against teams like that, you see a lot higher level of play. Being a goalie, and getting the opportunity to play against all the different levels of competition, both high and low, has definitely been beneficial."

While Keaton is excited for the chance to play internationally, she credits the tenacity that she had to develop during her junior season.

"My junior year I was the only goalie," Keaton said. "I think being put in the position where there were no other options really helped me. I was definitely nervous, but I think it made me play smarter and take better care of myself. It made me mentally stronger for sure."

Keaton was more than up to the challenge. During the 2018 season, she set the Piedmont single-season record for saves, recording 197 en route to the Lady Lions' second place finish in the USA South.

"It shook out some of the nerves that I had," Keaton said. "Last year, there were some games that came down to the wire, and I'm the last line of defense. Having big opportunities and big pressure put on me definitely helped."