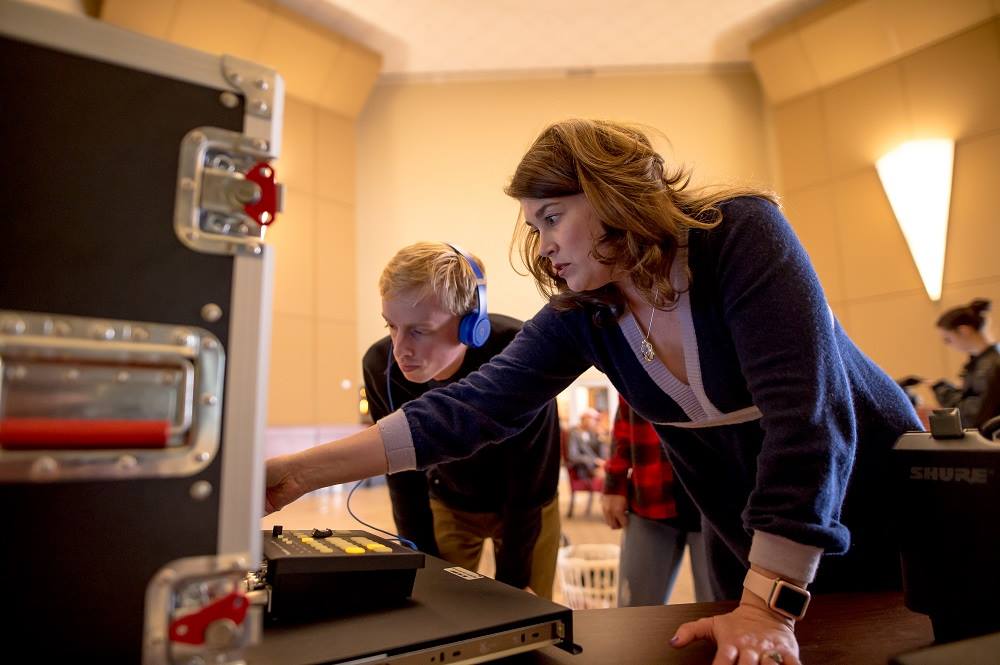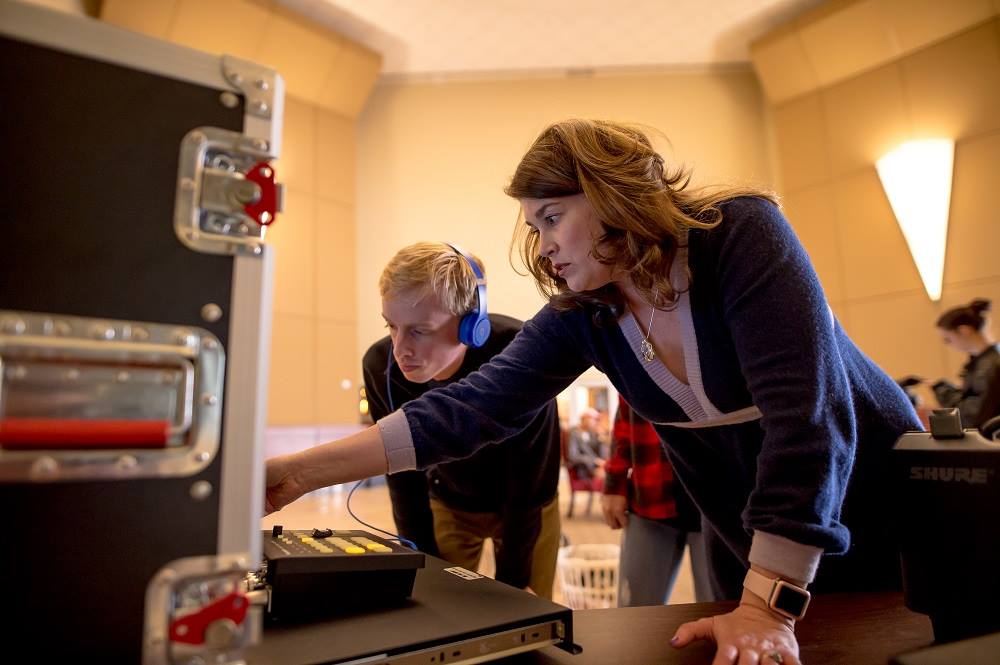 After being away from Piedmont for over a year, Jennifer Arbitter is still there for her students and helping them in any way possible. From talking about her experiences in her career, giving out advice about video production and life, to even fixing the television channel whenever she's visiting the Swanson Center, Arbitter still leaves a lasting impression on Piedmont students.
Arbitter grew up wanting to be almost everything, from a doctor to a lawyer to even an FBI agent. She soon realized that she could get a taste of all of these things through journalism, specifically broadcast journalism.

"As I started watching news, I started to realize that journalists were actually able to sample these careers and decode all of it for regular folks." said Arbitter.

While in high school, Arbitter worked on the yearbook and gained a lot of skill in writing and photography. She would go on to attend UGA and earn her degree in mass communications. When she got out of college, she had trouble finding a job in the television industry.

"I had professors at UGA tell me how hard it was to break into the business, but I thought I was special and it'd be easy to find a job," said Arbitter. "But I knew if people actually met me, instead of watching my tapes, they'd be more willing to hire me. So I started making up excuses to visit television stations."

Arbitter began working at WLTX, a CBS television affiliate in Columbia, SC. She started out as a reporter, carrying her own equipment, which included a camera, tripod, microphone, and tape to record on. The tape she recorded on was so big, she also had to carry a separate VCR that she attached to the camera to record.

"I lost ten pounds the first month I worked there, which was good because the camera adds ten pounds," said Arbitter.

After working at WLTX for six months, the morning anchor resigned and the station began looking for a new anchor to replace her. They went to Arbitter, who immediately accepted the position, even though she needed to be up at four in the morning. She would work as a morning anchor for a year, until they moved her to the new 11 p.m. nightly newscast.

She worked at WLTX for about two and a half years until CBS bought an old television station in Toccoa, GA, right around where Arbitter grew up. They offered her the position of 6 p.m. evening anchor for WNEG, where she would work for over nine years. She got promoted to news director while she was there, but still served as the evening anchor.

Eventually, Arbitter got married and had a baby boy. She soon discovered that working at the television station wasn't conducive to motherhood, realizing she only saw her son in the mornings and at night.

"I felt like everybody was raising him but me," said Arbitter. "Even in small-town television, it's a very long day and I only saw him when I woke him up and when I put him to bed. When you're a parent, you realize that this is not prime time to be with your child."

After she left WNEG, she had several companies and organizations call her with job offers. One of these organizations was Piedmont College, offering her a position as a professor. They offered to help her obtain a master's degree through the college and she happily accepted. While working on her advanced degree, she taught as an adjunct professor, concentrating on video production. In 2007, she officially joined the mass communications department as an assistant professor.

While teaching at Piedmont, Arbitter got to witness the transition of the mass communication department from the bottom of Daniel Hall to the newly constructed Swanson Center. She would also go from being the video production professor to teaching other mass communication classes, such as mass media survey, telecommunications, and media management.

"The best part of my job was working with the students," said Arbitter. "As a news director, I enjoyed training and molding people. School was the same thing; I got to show my students their potential and show them how they could be the best they could be."

Arbitter taught at Piedmont College for over ten years and made a lasting impact on the mass communication department. She retired in May 2018 to focus on raising her three boys. However, she is not totally done with communications.

"I don't think I'm done with communications- something's going to come along," said Arbitter. "There's so many more options, and now thanks to the Internet, we can do so many different things and I'm curious to see what's next."