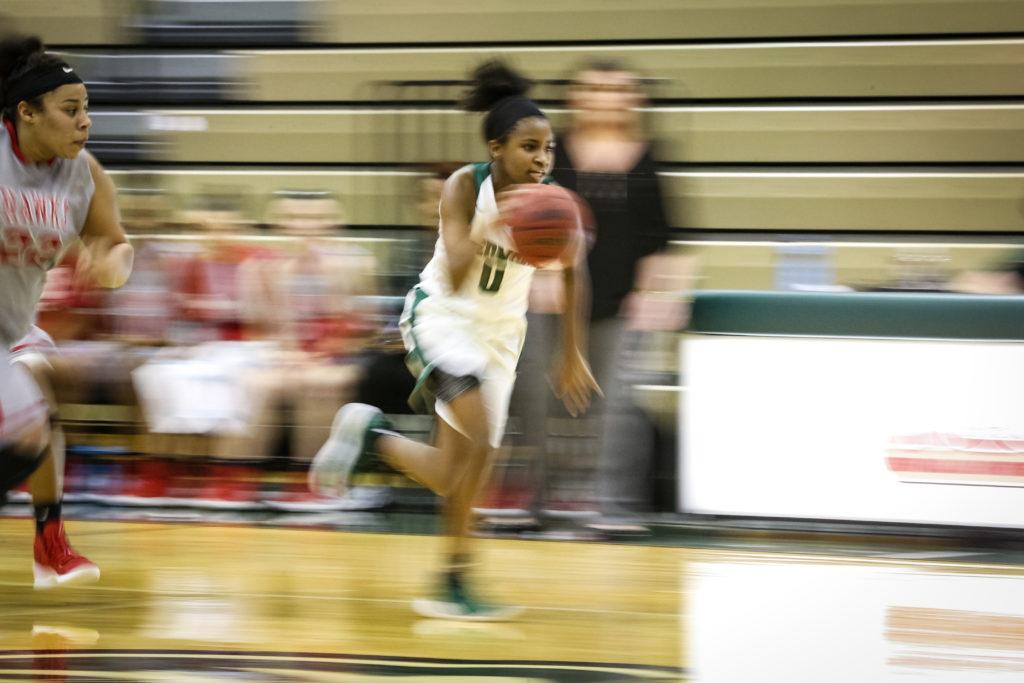 Karl L. Moore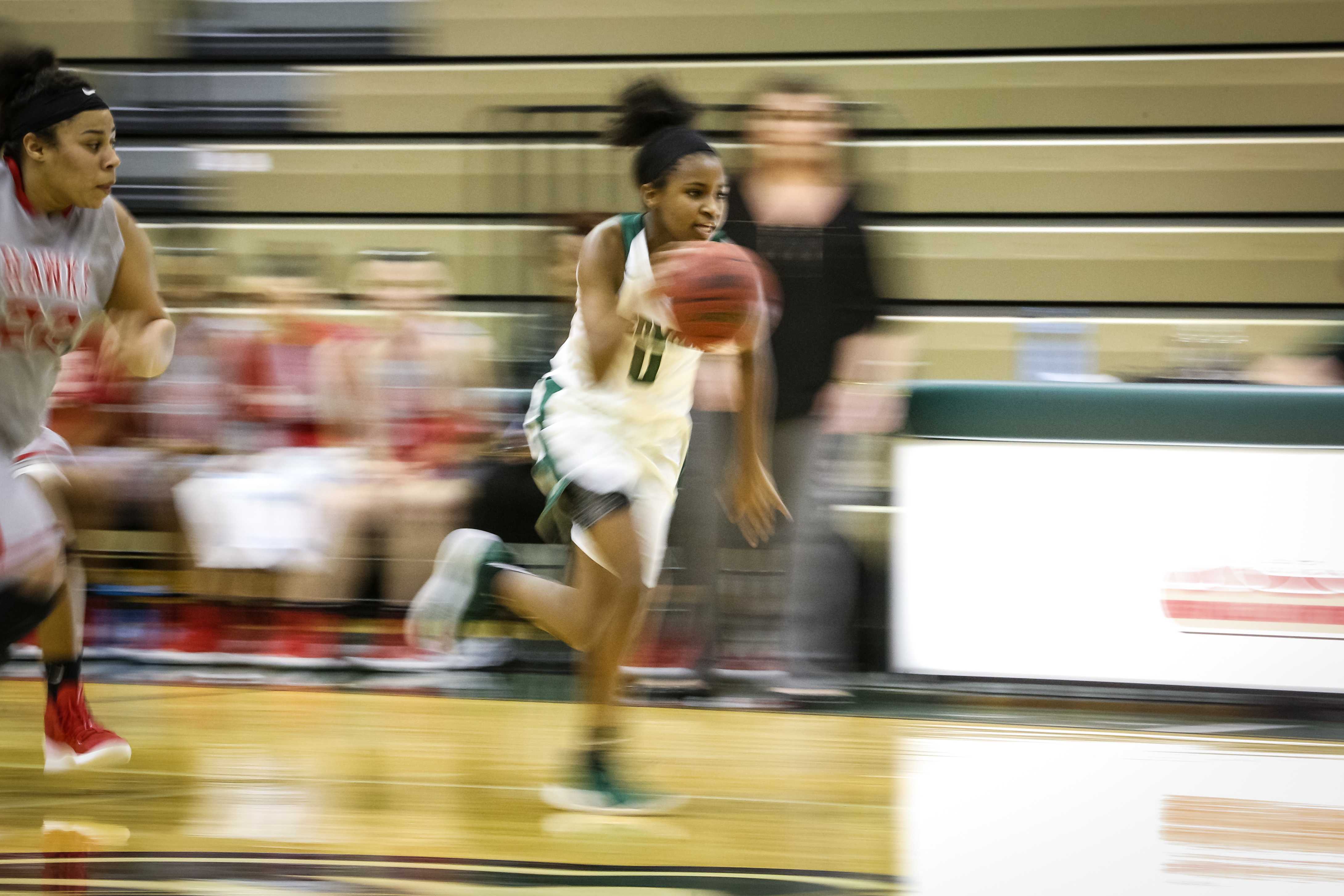 The Piedmont women's basketball team ended its' regular season in appropriate fashion with a win over Maryville on Saturday, Feb. 9, on the road. The win was the team's 21st of the season and put the final team record at 21-5. With the regular season record set, this marks the fourth year in a row that the Lady Lions have ended the season with 20 or more wins. Piedmont has won the USA South Tournament the past two seasons, automatically qualifying them for the NCAA Tournament.
This year's team has been led by outstanding season-long performances by junior forward Rachel Irby, freshman forward Hope Franklin, junior guard Kelly Ackerman, senior guard Jatasia Bailey and junior guard Amari Price. Price was awarded the USA South Player of the Year as well as spots on the All-USA South West Division First Team and All-USA South First Team. Price credits her success to her preseason work and the relationship she has built with her teammates.
"I built a relationship with my coach [Jamie Purdy, Head Women's Basketball Coach], and I worked with Rachel [Irby] a lot during the offseason," said Price. "As a team, we all get along. It's really fun to be around everybody."
Price felt the Lady Lions had a stellar year, and that the team playing so well really allowed her to thrive and show what she is capable of on the court.
"As a team, the season went really well. We scored a lot of points and all really played well together. As an individual, I've really improved a lot since last season," said Price. "I've definitely helped our team out more with assists. I was more offensive minded rather than defensive."
Price and the Lady Lions got off to a hot start with a dominant 84-53 win in the opening round of USA South Tournament against Mary Baldwin University last Saturday. From the very beginning of the game, it was all Piedmont. The Lady Lions hung 27 points in the first quarter and never looked back. The team put up 20 or more points in three out of the four quarters of the game. The high scoring came as the team shot an identical 51.52% in both the first and second half of the game while only allowing Mary Baldwin University to put up at most 16 in a quarter. The dominating quarterfinal win gives the Lady Lions solid momentum moving into the next round.
The Lady Lions are set to face Huntington College in the semifinals of the USA South Tournament Saturday, Feb. 23, at 1 p.m. in Cave Arena. Berea and Averett will play in the second semifinal in Cave Arena at 3 p.m.
The winner of the two semifinals will meet in the championship game at 2 p.m. on Sunday, Feb. 24, with a trip to the NCAA Division III Tournament on the line.