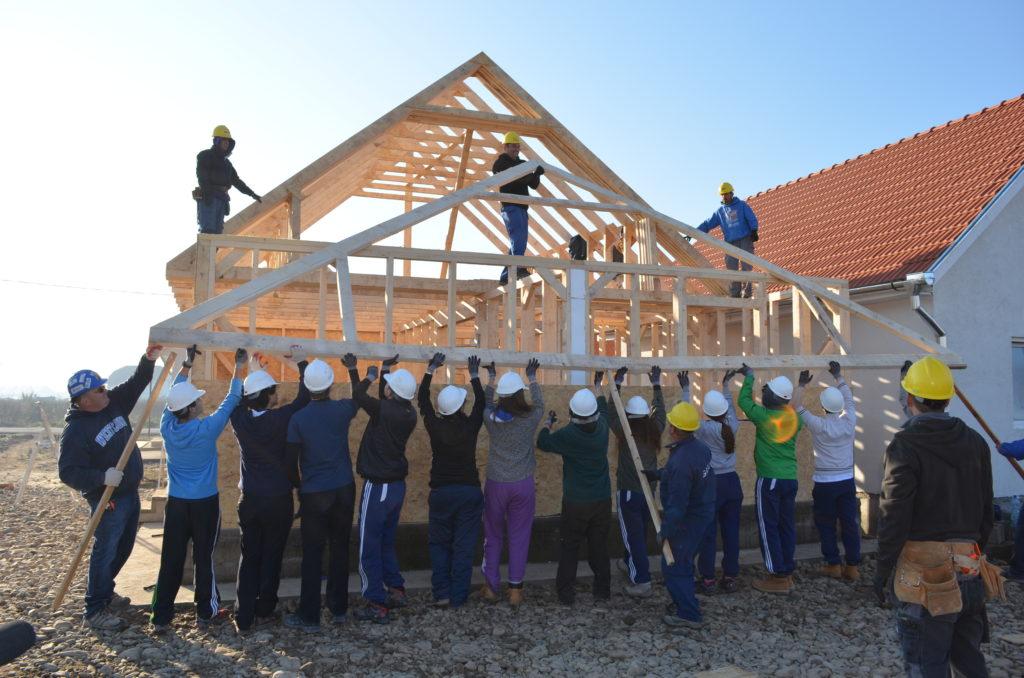 On the outskirts of Americus, Georgia, lies Koinonia Farm, a community farm founded by Clarence Jordan, a farmer and biblical scholar. With the help of Millard and Linda Fuller, Habitat's eventual founders, Jordan came up with the concept of "partnership housing." This concept focused on the needs of those who lacked proper housing. Those families who needed housing formed partnerships with groups of volunteers to help build quality and affordable homes. These homes were all built at no profit and any money earned from fundraising was put back into the homes they built. They called this "The Fund for Humanity" and after three years of successfully building homes in the Republic of Congo, Habitat for Humanity International was founded. Since that beginning, Habitat for Humanity has helped over 13 million people get back on their feet and provide safe and stable living 
Habitat for Humanity works in nearly 1,400 communities across the United States. Northeast Georgia is one of those communities. Habitat for Humanity of Northeast Georgia has benefitted the community by building seventy homes in the past years as well as bringing commerce to the community. The ReStore allows local community can buy household good at discounted prices. All the money that is made at the ReStore is put back into the homes built for those in the community.  
The Habitat for Humanity of Northeast Georgia also relies on local volunteers to help build homes and work in the Restore. From helping lay foundation and constructing homes to stocking the ReStore, there is always a spot open for someone willing to give their time. In recent years, Piedmont students have helped The Habitat for Humanity of Northeast Georgia by donating their time on the weekends to help build homes for partner families. To get involved with the organization and to lend a helping hand, contact The Habitat for Humanity of Northeast Georgia by email at [email protected] or by phone at (706) 754-5313.