So many things inspired me to pursue journalism- my love of writing, my love of reading and those who gave me encouragement. But I think the root of my love of journalism comes from a visit to the "Newseum" when I was 16, where I learned about the story of Nellie Bly.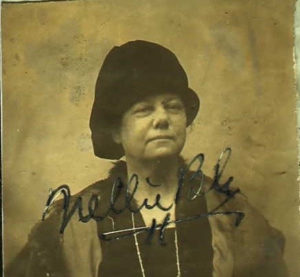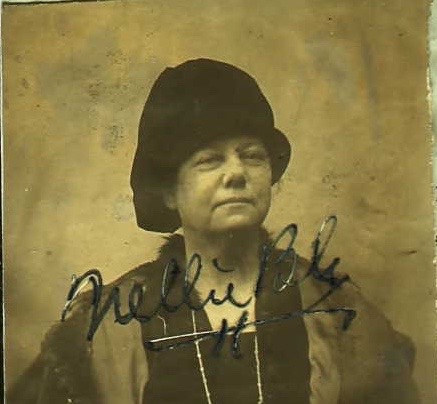 Nellie Bly was the pseudonym used by Elizabeth Jane Cochrane, who started out as a columnist for the Pittsburgh Dispatch. Bly was offered the job after writing a letter to the editor criticizing the newspaper's portrayal of women. The editor-in-chief loved it so much that it got published and Bly got a job. The majority of her pieces were about women and subjects pertaining to women, but Bly wanted to do more. However, at one point, Bly spent six months in Mexico as a foreign correspondent and her writings have been published in the collection "Six Months in Mexico."
In 1886, Bly moved to New York City to find a more fulfilling journalist position. She was hired at The New York World, but she still didn't get any interesting news stories. When she expressed interest in writing more serious stories, the editor asked her to write a story on one of New York's most horrendous mental asylums. Nellie Bly took a step further and went undercover at Blackwell's Island for ten days.
Nellie Bly had to fake mental illness to get admitted to the asylum. However, in that time, a woman could do almost anything and find herself committed to an asylum. While there, Bly suffered abuse from the nurses and recorded her interactions with the staff and patients. She discovered that many of the women there were not sick or insane, and even found immigrant women who were deemed insane because of their inability to speak English.
After spending ten days in the asylum, The New York World sent an attorney to help release Bly from the island. After her release, her six-part series on her experience in the asylum, titled "Ten Days in a Mad House," was published in The New York World. Bly soon became one of the most famous journalists in the country and improvements were almost immediately made to Blackwell's Island.
Bly revolutionized investigative journalism and paved the way for other women journalists such as Gloria Steinem. She proved that women can write more than just fluff pieces, that they can be serious journalists. The story of Nellie Bly has stuck with me as I pursued journalism and writing in my career. Even though it wouldn't be until later on in high school that I decided to study mass communications in college, Nellie Bly's story inspired me to challenge myself and to be bold.
For more information on Nellie Bly, go to:
https://www.womenshistory.org/education-resources/biographies/nellie-bly or https://www.pbs.org/newshour/nation/how-nellie-bly-went-undercover-to-expose-abuse-of-the-mentally-ill.
You can also visit https://www.biography.com/people/nellie-bly-9216680 for a more comprehensive biography.