During Fall Break, a first time trip was led by Students Activities and Wellness Directors Calvin Diggs and Justin White. They traveled to South Carolina, North Carolina, Virginia, Washington D.C., New Jersey, Delaware and Maryland. At these states, they got the opportunity to try new things and learn about different stages of history.
Calvin Diggs, Director of Student Activities and Wellness, went into detail about the purpose of the trip, saying, "Traveling changes the world and how you think of it, it changes how you relate with other people and cultures. Traveling makes you understand it's not all about you and it allows you to take on new challenges. Traveling pushes your educational horizon. Old age is not promised so I wanted students to enjoy life experiences."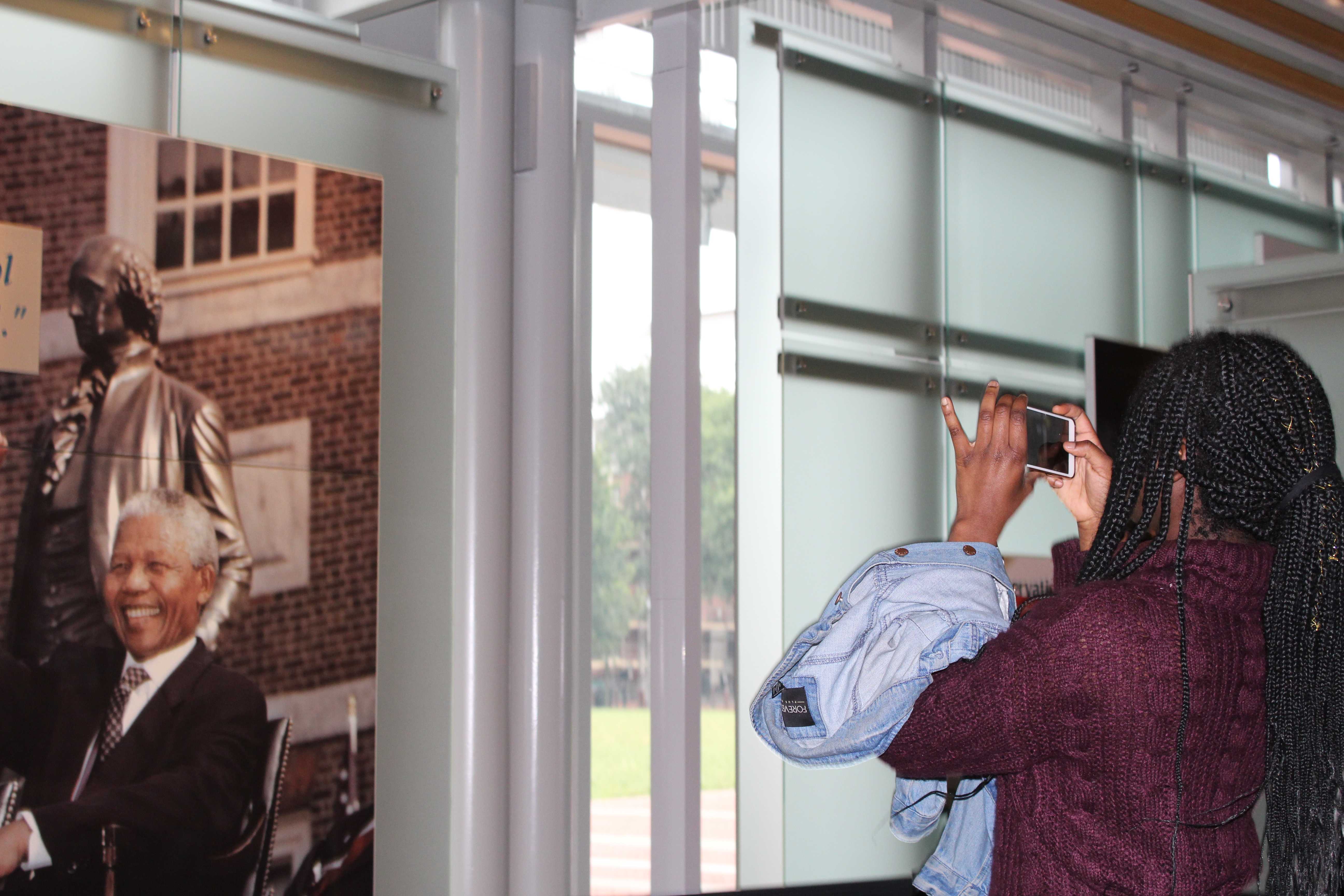 Students traveled by shuttle early Saturday morning and arrived Saturday evening at the Sheraton Hotel in Washington D.C.  After they settled into their rooms at the hotel, they went out to eat in Virginia at Bugsy's Pizza Restaurant where they had deep dish pizza.  Later on, students went to tour and take pictures of Jefferson Memorial.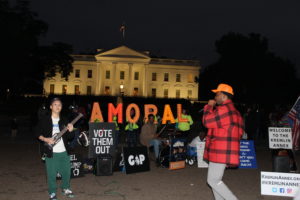 The next day students visited Washington D.C again to see several sites.  The first place they went was the Natural History Smithsonian Museum. There, students learned about different wars that had taken place, history behind different inventions, presidents and first ladies and protests.
Students were pleasantly surprised to find exhibits on Japanese American internment camps that took place during World War II. Japanese Americans living in the United States during World War II were sent to internment camps because they were seen as "dangerous" after Japan had bombed Pearl Harbor. The students enjoyed learning about the history behind the internment camps, as some were able to relate it back to their own family's history.
After students explored the Smithsonian, they took a tour of the US Holocaust Museum.  There, they learned about what life was like for Jews during this time in Germany and how they were sent away to concentration camps. They also learned how Nazis mistreated Jews and people with disabilities.
Students then visited the Lincoln Memorial.  Many people from different cultures were visiting the Lincoln Memorial including a class from a college in South Korea. Later that night, students saw the outside of the White House.  There, students witnessed a small anti-Trump protest taking place. Some protestors held signs while others played drum or spoke into a microphone. Students took pictures with the protestors.
"I thought that the protest was really cool to see and I thought it was really interesting to see how long they had been out there," Audrey Ray said. "I think it's awesome how dedicated they are to their cause.  They were out there for 91 days."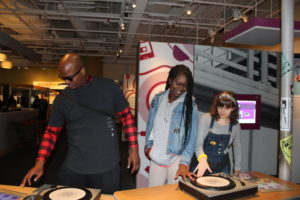 Calvin Diggs, one of the directors who led the trip said, "The White House is the home of the leader of the free world.  No matter which political party you choose to vote for, what better platform to exercise your views at their front doorsteps.  With guests visiting from all around the world, your message is sure to be taken into consideration in some shape, way, form or fashion."
On Monday, students visited Virginia, Philadelphia, and Delaware.  In Virginia, students saw the Tomb of the Unknown Soldier in Arlington National Cemetery, where veterans are buried.  There, guards honor them every hour. Many of the students enjoyed going to the cemetery, as it gave them more information about their own family histories. Some even discovered that they have family members that were buried in the cemetery.
"It was astonishing how peaceful a cemetery could be," Mariana Leon, another student said. " It was amazing to see the respect and honor given to not only the Tomb of the Unknown Soldier, but to anyone who has served in the military.  The changing of the guard was so well done and the respect given by everyone was incredible. It was truly breathtaking."
Afterwards, students traveled to Philadelphia and went inside Independence Hall, the Federal Reserve, and Liberty Bell.  At Independence Hall, students learned about the history and about the infrastructure of where the Declaration of Independence was written and signed.  
Freshman Camille Nunnally said, "The monuments were cool, but I liked Independence Hall the best because that's where they actually were and that's where the history took place."
Students then ate Philly cheesesteaks at Geno's Steaks in Philadelphia.  That night, they shopped at outlet malls in Delaware, where there's tax-free shopping, got ice-cream and went to the beach at night.
On Tuesday before students left to go back to Piedmont College, they went to Washington D.C to eat at Ben's Chili Bowl.  This fall break trip was an experience the students, and the leaders who took them, will never forget.
"These are the reasons why we wanted to take a group of Piedmont College students to see eight states during fall break," Diggs said. "It was to give them exposure on multiple levels. It was a great learning experience.  Students mention how educational the trip was and that they appreciate Piedmont College allowing them the opportunity to grow through travel."