Cross Country Update

The Piedmont College cross country teams are eager to keep working hard to meet their goals this year. Their season kickstarted on Aug. 31 in the JSU Strut's Season Opener, hosted by Jacksonville State in Oxford, Alabama.
The men's team was prepared to perform at JSU, finishing eighth out of 16 teams in the competition.
The Lions were led by junior Bryce Griggs, who placed 27th out of 114 participants with a time of 16:51.60 in the 5K. Sophomore Alvin Jacobs finished 43rd, giving the Lions two runners in the top 50.
"With this season already starting, I feel pretty confident in myself and most importantly, my teammates. We have been training all summer for this season. Most of the guys ran over 500 miles," said Griggs. "Running cross country isn't just running for yourself but running with the team and every runner should understand that. I trust the team and the training our coach is giving us."
Griggs was later named USA South Runner of the Week after the team's first meet. Griggs led the way for Piedmont against Division l teams, including Troy, Mercer and Kennesaw State.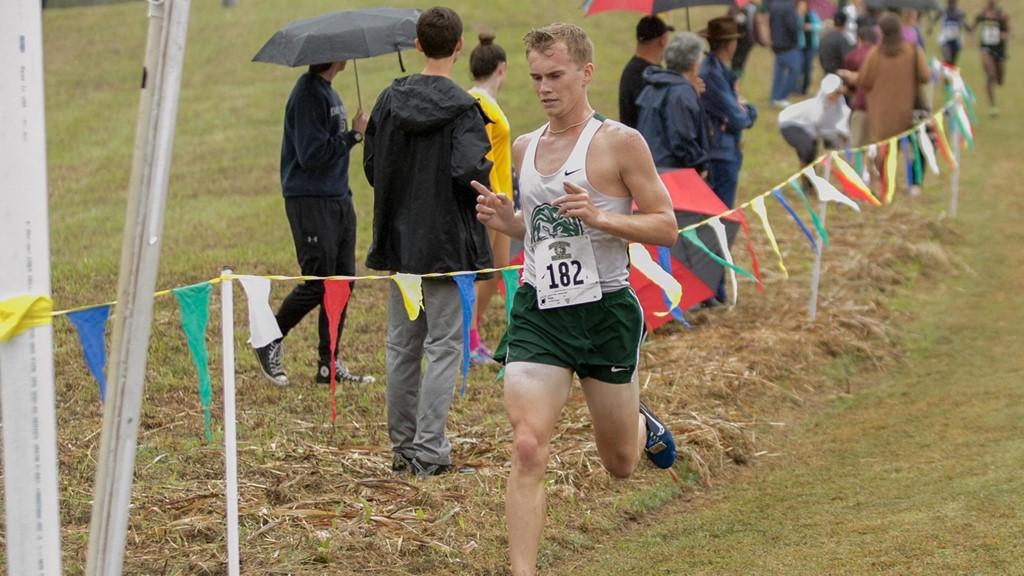 "Being named USA South runner of the week was definitely a surprise to me. My first thought was that it was only my first race, which gave me confidence to keep training hard and working for what I want to achieve."
The Lady Lions were led by senior Mackenzie Devine, who placed 45th with a time of 21:43.80 in the 5K.
On Sept. 9, the Piedmont College men's cross country team competed in the first ever Huntingdon College Invitational. Garrett Stafford led the team to a second-place finish, with a time of 31:11.61. "It was extremely hot at the meet—over 90 degrees—so it was definitely a mental race for such a long time in such extreme weather conditions. I'm happy with my result but I know both the team and I have a ways to go," Stafford said.
The Piedmont men's and women's cross country teams battled in the Berea College Mike and Mary Kay Invitational the morning of Sept. 15, with the men finishing fifth and the women placing fourth. On the men's side, Bryce Griggs continued to lead the Lions, and finished 18th of 104 runners with a time of 28:58.8, while his freshman teammate, Connor Moranos, finished 23rd after running the 8K course in 29:04.4.
"As a team, we placed fifth out of 12 teams, which overall, isn't bad. We were definitely all running on tired legs from our training, but I think the meet just made us better for the end of the season," Griggs said. Alvin Jacobs finished third for Piedmont and 37th overall with a time of 30:33.3.
The Lady Lions were led by a pair of freshmen with Sophia Bethel finishing eighth and Val Angel placing 13th. Bethel ran a 21:11.0 on the 5K course to lead the Lady Lions. Angel ran a 21:32.2, and Mackenzie Devine finished 17th overall, with a time of 21:52.3. Juniors Analee Bradach and Casey Todd crossed the line 23rd and 27th, respectively.
"We have had only two races, so there aren't that many updates yet, but the meet at Berea was the best one so far," Angel said. "We all work really hard at practice so I am excited to see us progress and place well at conference."
Griggs was the lone male runner for Piedmont to finish in the top 20, while both Bethel and Angel finished in the top 15 for the Lady Lions.
"Although we only have six runners for the women's team this year, I think we are still going to be very successful—after all, quality over quantity!" Angel said. "One of our main goals is to work together and stick as a pack during races. It's so helpful having teammates around you to help push through the pain."
Both the men's and women's cross country teams will be traveling to Bethlehem, Pennsylvania, on Sept. 29, to compete in the Lehigh Paul Short Run.