Women's Soccer Update – Winning Streak Comes to an End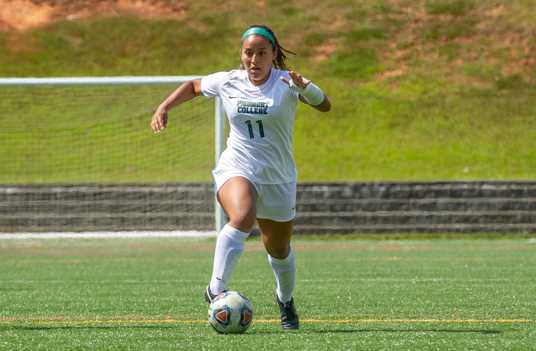 Even after losing their past two games to ranked opponents, Head Coach Timmy McCormack is not worried about the Lady Lions' season. Piedmont's winning streak came to an end this past Friday when the team traveled to #24 Emory University and came up short, losing 0-3. Prior to the loss, the Lady Lions had only dropped one out of their first seven contests and the team had only allowed one goal in those seven games.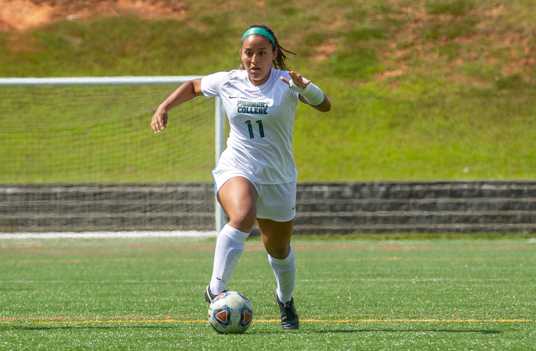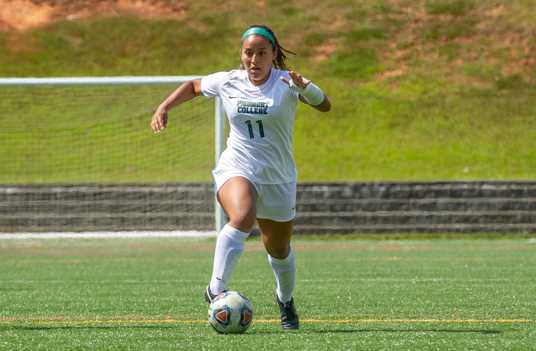 "We do a good job as a team; it all starts from the top," said Coach McCormack. "Our forwards, when they apply really good pressure up top, it allows for our defenders to have an easier road. Even our midfield has done a really good job of keeping things compact, keeping the shape compact and not allowing easy runs through the midfield to get more pressure on our backs."
The Lady Lions started this past weekend's road trip with a tough 0-3 loss at #24 Emory University on Friday, then a followed up with a frustrating 0-1 defeat at #20 Centre College on Sunday. Though the two losses were disappointing, the Lady Lions felt there were some good takeaways from the games and some definite areas they could improve on.
"When we go back and look at the film, one of the biggest areas that sticks out to us is switching point of attack," Coach McCormack said. "The two teams we played did a really good job of it, especially in the second half of each game. As far as switching the point of attack and finding new areas, it was causing us to shift defensively and open up new gaps. It's one of the we have to focus on offensively because it's one of the things the top teams in the country do."  
After the back to back losses, the team got back in the win column on Wednesday in a big way against USA South opponent, Covenant College. Senior forward Sarah Weber scored the lone goal of the game with only four minutes remaining to give the Lady Lions a 1-0 victory. The conference win against Covenant is a solid rebound for Piedmont against a quality opponent and gives them momentum to close out September on a high note. 
The Lady Lions close out the month with a conference game at Wesleyan College on Sept. 29, and make their way back to Demorest for a non-conference game against Oglethorpe University on Oct. 1.