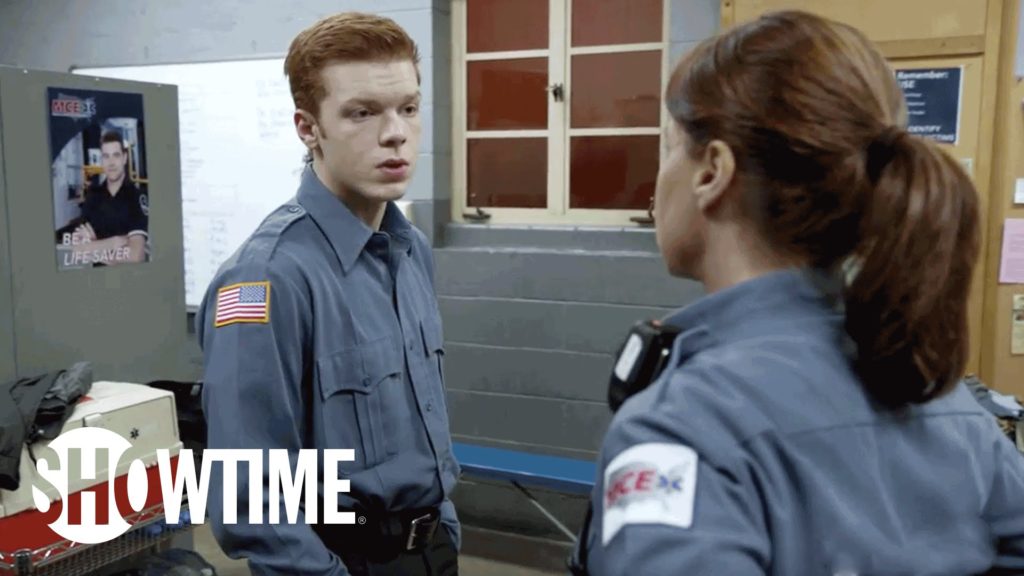 Everything in our lives impacts us in one way or another, including entertainment.  Songs, shows and films can be really powerful because they can influence how we think and feel about certain topics.  Some include struggles regarding mental health or shine light on mental illnesses.  It's really important when this happens because it can be comforting to people with mental illnesses, and it also helps spread awareness about mental health.
Shows that have characters with mental illnesses can be comforting to people who have mental illnesses.  In the show Shameless the character Ian Gallagher has bipolar.  He gets a job as an EMT but gets fired due to lying on his job application about not having a mental illness.  After Ian gets fired, he shows back up to work telling his boss that he wants his job.  He tells his boss that he lied on his job application, because he knew he wouldn't get the job if he said that he had bipolar.  He says, "I am handicapped.  It's not my fault.  I did nothing to bring this on myself.  I have a disease."  Coming from someone who has a mental illness, I think this is a perfect way to describe what a mental illness is like.  Casey R. voiced her opinion about this character to the mental health blog, The Mighty, saying, "I was just diagnosed when I started watching the show.  It was comforting to see Ian go through his ups and downs to survive."
When songs reflect mental health struggles it can be empowering.  One song that I find empowering is "Believe in Me," by Demi Lovato: "I don't wanna be afraid/ I wanna wake up feeling beautiful… today/ And know that I'm ok/ Cause everyone's perfect in unusual ways/ So you see I wanna believe in me."  This song empowers me to believe in myself.
Songs and shows that are about mental health problems can also be good because they can spread awareness.  One song that has spread awareness is "Drown," by Bring Me the Horizon: "What doesn't destroy you, leaves you broken instead, Got a hole in my soul growing deeper and deeper/ And I can't take one more moment of this silence/ The loneliness is haunting me/ And the weight of the world's getting harder to hold up."  Stacey Cora- May Luscott told Teen Vogue that the song made her husband understand her depression saying, "Every feeling I had was described in that one song and made me realize I really wasn't alone.  It helped my husband understand what was going on with me."
When TV shows and music include realistic portrayals of mental illness, it can be more than just entertainment for the audience.  It can truly be impactful.