Opinions Battle: Do you think that the extended visitation hours are beneficial?
By FLETCHER DEAL
Staff Writer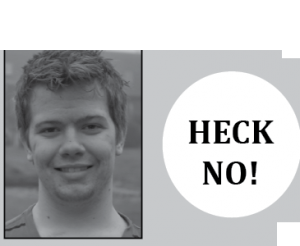 I think that the extended dorm hours are not beneficial for a few reasons. 
First, they require the residence life staff to conduct rounds beginning at two, which means instead of being finished around one in the morning they won't be able to sleep until about three under this new system–and that's on a good night. If they happen to run into trouble (i.e. a party or a group of students recklessly sneaking someone in or out of their rooms, etc.) they could possibly be up until four or five, especially if they run into a party that involves alcohol. 
Second, having extended hours means that there are going to be desk workers working until two in the morning, That's fine on the weekends, but on a night before said desk worker has an eight o'clock class or an exam, it would be grueling to have to work so far into the night. 
Third, when friends are over in another's room, it is impossible to keep quiet enough to not disturb the neighbors, especially at Piedmont where the walls and floors carry sound like they do. Just ask people who live in New Bedford or Plymouth. While the occasional outburst of laughter or someone falling might not be enough to validate the disruption of "quiet hours," they can be just enough to disturb that neighbor who also has an eight o'clock class the next morning. 
I've mainly touched on one part of the visitation extension, the extension from 12 a.m. to 2 a.m., and that's because I think allowing visitation beginning at ten in the morning is a good thing. I'm also not saying that changing visitation is a bad thing either, just that the way they have it right now won't be beneficial. 
If I were on SGA, I would have suggested something to the tune of looking into extending visitation on weekdays from 10am until midnight, but on Friday and Saturday nights having visitation open 24 hours. Who knows though–we'll only see the true colors of our visitation plan after a few months, if we make it that long. They tried changing visitation once before and it didn't end well.
By CAMERON PARSONS
Staff Writer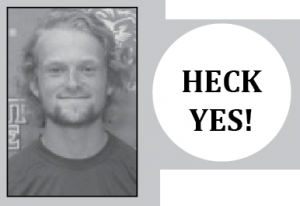 I think the newly extended visitation hours are very beneficial. 
The Piedmont College staff and administration have taken a step in the right direction in granting further freedom to the student body. 
I believe this to be true because there honestly won't be that much difference in any part of dorm life. 
Granted, the number of people visiting dorms during the weekdays at 10 a.m. will obviously be lacking in size compared to how many people will now stay past midnight to the 2 a.m. limit. Most campus residents are obviously satisfied with this. 
There won't be any more noise complaints or violations than before as for the most part, people are going to be more quiet the further into the night they are awake. 
In spite of the fact that there won't necessarily be drastic amounts of change to dorm life with the new extensions, it's a needed opportunity granted by staff to the students to show that we can responsibly handle more extensive privileges. 
As long as roommates can communicate with each other and voice their displeasures if the other is too loud during the new hours, there is no reason why the hours would cause any change than preceding hours. 
Essentially, this is a test, a test that the staff has given us to see if we will be able to behave properly. 
Obviously, there is a good chance that without any drastic increase in the amount of noise complaints and violations than before in time the possibility of no visitation hours whatsoever would have to be heavily considered. 
At its beginning, the extension of visitation hours is a very good thing. But it's up to us as the student body to maintain it and allow for further opportunities of extra granted privileges which we can all benefit from and be satisfied with.