For students in these areas, the first step to reconnecting with their lives before the storm was returning to the comfort of their schools. The National Association for School Psychologists stated in their 2015 article, "Helping Children After a Natural Disaster: Information for Families and Educators," that returning to school as soon as possible is one way to combat potentially dangerous responses to traumatic experiences. Trauma from natural disasters can impact students' well-being in and out of the classroom, making it vital for educators to intervene early to help their students recover mentally and emotionally.   
When Hurricane Harvey hit Houston, school districts such as KIPP Houston, a public charter school system, turned their buildings into shelters for families affected by the storm. Just 12 years prior, many of these same families were displaced by Katrina. 
"In 2005 after Katrina, KIPP joined forces with Teach for America to open KIPP NOW (New Orleans West) College Prep," Ieesha Collins, Director of Marketing for KIPP Houston Public Schools, said. "The school was open for two years and helped Houston absorb hundreds of displaced students from New Orleans." 
Hundreds of KIPP Houston students and staff were displaced from their homes or adversely affected by the storm.  
"We activated a 'Family Emergency Fund' to assist with immediate needs for students, families and staff who were severely affected by the storm," Collins said. "Generous donations poured in from around the country. We set up free pantries at each campus stocked with essential food, clothing and supplies. The majority of items stocked in the pantries came in from outside donations."    
Collins said school supplies are some of the most welcome and least thought of items to send after a natural disaster. She invites students who want to help to get involved with a volunteer organization such as the United Way and Volunteer Houston. 
"Students might also consider moving to Houston to teach after graduation," she said. "Programs like Teach for America are great for this."   
During Hurricane Irma, Piedmont students experienced first-hand our society's dependency on electricity. For some students, these storms hit much closer to home.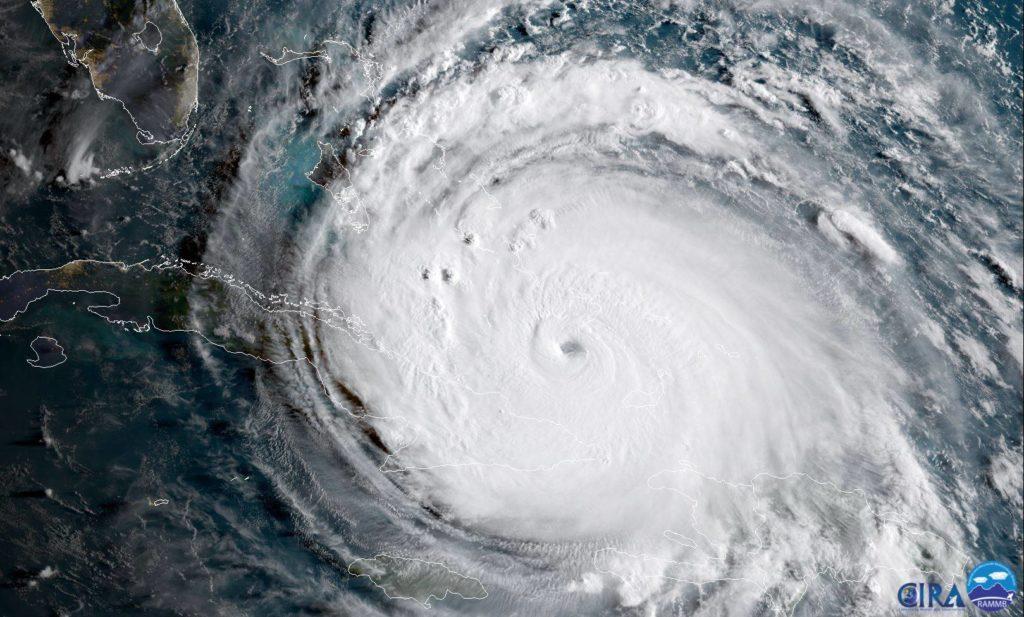 "My family ended up eventually having to evacuate up here and stay with me," said Caitlin Fisher, a sophomore mass communications and theater performance double major from Jacksonville, Florida. "My mom couldn't go back to work for three days because downtown Jacksonville was flooded. My sister went back to school but there weren't many students there due to power outages and transportation issues. My family and friends are slowly recovering, but it's still tough seeing all the damage that's been done."   
The aftermath in West Palm Beach, on the Atlantic side of Florida, was much different than in the Keys and the Gulf Coast area. 
"We were very blessed on the East Coast, as you know," Jupiter Middle School of Science and Technology Principal, Lisa Hastey, said. "We did not sustain the same amount of damage as our neighbors in the Keys and to the west."   
Hastey was surprised to find that there was no flooding in the school building and no damage to its structure.   
"Physically, we had mostly downed trees and power outages," she said. "There are only so many tree removal companies in the Southeast, and they were already in Houston."   
The school district told local schools to expect at least a 90-day wait before trees could be removed. Many parents offered their own services and removed trees and other debris from the campus.  
"Academically, we did lose seven days and the state has not moved to hold testing thus far," Hastey said. "Our teachers are under a great deal of pressure to meet all the same expectations of a normal year on a much shorter time frame. The kids are handling it well, but at the end of the year, they still have to be on grade level."   
School counselors, paying close attention to students, have seen early signs of posttraumatic stress disorder. 
"Some people have more ability to handle emotional stress, and unfortunately, a lot of that does come with age and life experiences," Hastey said. "Middle-school-aged students know exactly what is going on, and they have no control over any of it, which can take a heavy toll on them."  
When the storm didn't hit them directly, there was an initial sense of relief amongst the Jupiter Middle School community. After that came guilt that the storm would be hitting other Floridians instead, explained Hastey. The school is holding fundraisers for schools in the Keys through the Salvation Army. 
"For now we are doing our best to be intentional in everything we do," Hastey said. "We are encouraging our kids to be kind and be thankful for one another. We are in this together."  
While many school systems on the mainland are still trying to piece together everyday life, others are gearing up to take in refugees from Puerto Rico in the wake of Hurricane Maria. School systems all too familiar with the sting of losing everything to a hurricane, such as Miami-Dade County Public Schools, are preparing themselves for an influx of enrollment of children fleeing to higher ground.      
The United States has a lot of work ahead making sure every child has access to the best education that can be offered. Nationwide, schools are rebuilding, restoring and recovering, hoping to be a beacon of security for those who occupy their walls. As we near the end of what has been a highly active and destructive hurricane season, it's important to remember that the recovery isn't over and the best is yet to come for the students who were directly affected by the storm. For now, these students continue to shine brightly in spite of and because of the obstacles that have been thrown their way.