Interview with Carmen Savelli – Runner Hit by Car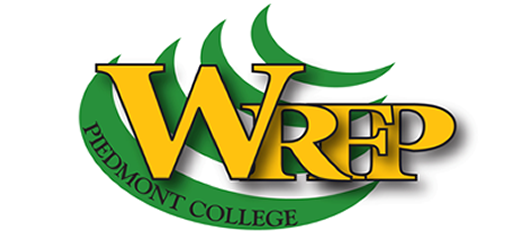 HELLO! I'M BRANDON WILLIAMS ON WRFP, PIEDMONT STUDENT RUN RADIO STATION. I'M HERE WITH SOPHOMORE THEATER MAJOR CARMEN SAVELLI. HOW ARE YOU TODAY, CARMEN?
I AM GREAT BRANDON, THANK YOU FOR ASKING. HOW ABOUT YOURSELF?
I AM DOING WELL. HOW OFTEN DO YOU EXERCISE?
RECENTLY NOT TOO OFTEN, HOWEVER I STARTED RUNNING WITH THE CROSS COUNTRY TEAM THIS SEMESTER AND USUALLY WE RUN ABOUT THREE TO FOUR TIMES INDIVIDUALLY.
COULD YOU DESCRIBE THE RUNNING INCIDENT YOU WERE INVOLVED IN?
ACTUALLY WE WERE RUNNING FROM OUR DORM WHICH IS PLYMOUTH. WE RUN OUT OF PLYMOUTH AND WE GO TO THE RIGHT, WHICH ACTUALLY ENDS ON THAT HIGHWAY. I THINK IT'S 441 AND WE'RE NOT ON THE STRETCH OF ROAD FOR VERY LONG. WE UM, WE GO THE RIGHT AND THEN TAKE A RIGHT ON THE ROAD AND THERE'S ACTUALLY YOU WERE SUPPOSED TO RUN FACING TRAFFIC WHICH WE WERE. WE WERE RUNNING FACING TRAFFIC AND THERE'S A LITTLE STRIP. THERE'S THE WHITE LINE AND THERE'S A STRIP OF ROAD AND THEN THERE'S THE GRASS PART. WE WERE ACTUALLY IN THE GRASS PART, WE WEREN'T EVEN ON THE ROAD. WHILE WE WERE RUNNING A LADY THAT HAD FOUR CHILDREN IN HER CAR, TURNED AROUND I GUESS TO GIVE HER CHILD A SIPPY CUP. WHEN SHE GAVE HER CHILD THE SIPPY CUP SHE JUST WAMMED RIGHT INTO US.
WHAT DID YOUR PARENTS THINK ABOUT THIS WHEN THEY HEARD ABOUT IT?
OH MY GOSH. WELL MY PARENTS LIVE SIX HOURS AWAY. MY MOM JUST HAPPENS TO BE IN ATLANTA AT THE TIME AND MY FRIEND MOLLY WHO WAS RUNNING WITH US, SHE CALLED MY MOM FROM MY PHONE. MY MOM SAID THAT THE FIRST SIGN THAT SOMETHING WRONG IS WHEN SOMEONE ELSE CALLS YOU FROM YOUR DAUGHTERS CELL PHONE. SHE SAID MOLLY CALLED HER AND WAS LIKE HI MS. SAVELLI, I HAVE TO TELL YOU SOMETHING, PLEASE DO NOT WORRY YOUR DAUGHTER IS PERFECTLY FINE. HOWEVER, SHE IS CONSCIOUS SHE WAS JUST HIT BY A CAR AT 48MPH WHILE SHE WAS RUNNING ON THE ROAD. SHE IS IN THE HOSPITAL. MY MOM FREAKED OUT. SHE DROVE STRAIGHT HERE FROM ATLANTA AND CAME TO THE HOSPITAL AND SAT WITH ME AND YOU KNOW LIKE MADE SURE I WAS OKAY. SHE WAS VERY CONCERNED.
WHAT WERE THE INJURIES THAT YOU RECEIVED?
I HAD A CONTUSION, A PRETTY HUGE BRUISE THAT HAD A HUGE KNOT UNDERNEATH IT FROM ABOUT THE TOP OF MY KNEE TO UM MY CHEST LIKE PROBABLY LIKE MY SIDE LIKE HIP-CHEST AREA. MY FRIEND JESSICA THAT GOT HIT, SHE HIT THE SIDE OF THE CAR. IT KNICKED HER ON THE SIDE AND IT HIT HER ELBOW. IT SPLIT OPEN HER ELBOW AND I ACTUALLY HIT THE FRONT BUMPER OF THE VEHICLE AND KINDA WENT UP A LITTLE BIT AND THE FRONT BUMPER OF THE VEHICLE LIKE HIT MY CALF AND I HAD A BRUISE BUT IT WASN'T AS BAD AS THE ONE FROM MY LEG THAT WENT ALL THE UP TO RIGHT UNDER MY ARMPIT. WHEN I GOT HIT BY THE CAR I WENT UP AND SHIELDED MY FACE WITH MY WRIST AND I HAVE SOME FORM OF INJURY. I HAVE A LIGAMENT INJURY IN MY WRIST AND THEN ALSO THE REAR VIEW MIRROR HIT MY CHEST AND BROKE OFF INTO MY CHEST. I HAVE LITTLE BITS OF GLASS IN THERE. (LAUGH)
WHAT WAS SOME OF THE TREATMENT?
I MIGHT ACTUALLY HAVE TO DO SOME REHABILITATION FROM MY WRIST AREA FOR THE LIGAMENT INJURY BUT YOU KNOW JUST THE BASICS.
(LAUGH) PRETTY SERIOUS INJURIES
DO YOU HAVE ANY FEARS ABOUT RUNNING NOW?
YOU KNOW, WE ACTUALLY RAN ON THE SAME STRIP OF ROAD LAST WEEK WHERE WE GOT HIT AND I WAS LIKE NOT EVEN CLOSE TO THE ROAD. I WAS REALLY WEARY OF IT CAUSE I HAVEN'T RUN ON IT SINCE I BEEN RUNNING BUT I HAVEN'T RUN ON THE ACTUAL ROAD. ALTHOUGH LIKE I'M NOT, I DEFINITELY AM MORE VIGILANT NOW, A LOT MORE AWARE. I'M NOT LIKE AGAINST RUNNING ON THAT STRIP OF ROAD BUT I WAS VERY VERY WORRIED. I STAYED REALLY FAR INTO THE GRASS, LIKE I'M TALKING LIKE SIX FEET INTO THE GRASS AWAY FROM THE ROAD. MY FRIEND RAJVEE UM WAS RUNNING ON THE ROAD AND EVERY TIME A CAR WOULD GO BY, I FREAKED OUT. I WAS JUST LIKE MAKING SURE THEY SAW US. YOU KNOW, LIKE TRYING TO WAVE TO CARS AND MAKE SURE THEY WOULD SEE HER RUNNING ON THE ROAD SO.
NOW WILL YOU TAKE ANY LEGAL ACTION REGARDING THIS INCIDENT?
WELL WHAT THE LADY HAS TO DO THAT HIT US, SHE AUTOMATICALLY HER INSURANCE COMPANY HAS TO PAY FOR ALL OF OUR MEDICAL BILLS, REHABILITATION SERVICES, AND STUFF LIKE THAT. THEY ACTUALLY DO PUT IN THERE PAIN AND SUFFERING, I DON'T THINK THAT'S LEGAL ACTION SHE JUST HAS TO PAY A PORTION OF IT.
WHAT ADVICE DO YOU HAVE FOR RUNNERS THAT RUN NEAR THE ROAD?
WEAR BRIGHT COLORS AND STAY OPPOSING TRAFFIC BECAUSE I THINK PROBABLY OUR SAVING GRACE WAS THE FACT THAT WE WERE RUNNING OPPOSITE TO TRAFFIC. IF WE WOULD HAVE BEEN RUNNING WITH TRAFFIC THEN THEY WOULD HAVE HIT US FROM BEHIND AND ITS VERY POSSIBLE  THAT WE COULD HAVE GONE UNDER THE VEHICLE INSTEAD OF ON TOP OF IT. SO BE VERY VIGILANT AND MAKE THAT YOUR AWARE OF YOUR SURROUNDINGS BECAUSE JUST BECAUSE PEOPLE ARE DRIVING A HEAVY PIECE OF MACHINERY DOESN'T MEAN THERE ALWAYS PAYING ATTENTION AND WATCHING OUT WHAT THEIR DOING. THERE IS A LOT OF DISTRACTED DRIVERS OUT THERE.
THANK YOU, THANK WAS SOPHOMORE THEATER MAJOR CARMEN SEVALLI REPORTING FROM WRFP, THE STUDENT RUN RADIO STATION HERE AT PIEDMONT COLLEGE, I AM BRANDON WILLIAMS.