Effects of Gun Laws – President Mellichamp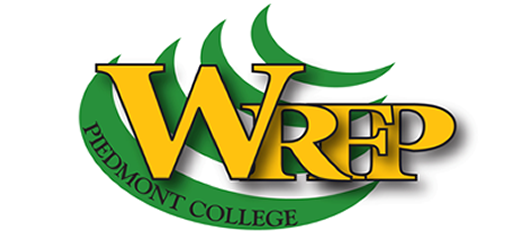 Below is a transcript of the interview.
Will Connecticut shooting affect Georgia College gun laws?
Interview (February 12, 2013):
President James Mellichamp
HELLO LIONS THIS IS SUMMER LEWIS WITH WRFP, PIEDMONT'S STUDENT RUN RADIO STATION. TODAY WE ARE HERE WITH PRESIDENT JAMES MELLICHAMP OF PIEDMONT COLLEGE HELLO DR. MELLICHAMP, HOW ARE YOU TODAY?
VERY GOOD SUMMER, HOW ARE YOU?
I'M DOING VERY WELL,
TODAY WE WILL BE TALKING ABOUT THE AFFECTS OF GUN LAWS ON COLLEGES FROM THE NEWTOWN SCHOOL SHOOTING.
I'D LIKE TO START OFF BY ASKING:
1.    WHAT WE'RE SOME OF YOUR THOUGHTS & FEELINGS WHEN YOU TURNED ON THE TELEVISION OR RADIO THE MORNING OF THE SANDY HOOK ELEMENTARY SCHOOL SHOOTING?
MELLICHAMP: WELL I THINK LIKE EVERYBODY ELSE, I WAS APPALED REALLY AT THE LEVEL OF VIOLENCE THAT WE WITNESSED THERE AND THE BROAD RANGE OF PEOPLE THAT WE'RE AFFECTED FROM YOUNG SCHOOL CHILDREN ALL THE WAY THROUGH TEACHERS AND ADMINSTRATORS IN SCHOOLS.
2.    SINCE THE SHOOTING, COLLEGES ARE LOOKING INTO MORE PROTECTION AND CHANGING GUN LAWS, WHAT ARE YOUR THOUGHTS ON GUN REGULATIONS AT PIEDMONT?
MELLICHAMP: WELL PIEDMONT HAS A VERY FORMALIZED POLICY CONCERNING FIREARMS ON OUR CAMPUS EXCEPT LAW ENFORCMENT PERSONEL, NO ONE IS ALLOWED TO HAVE WEAPONS OF ANY KIND, WHICH INCLUDE: FIREARMS, BUT ALSO KNIVES LIKE BOWS AND ARROWS AND THINGS LIKE THAT.
3.    IN YOUR KNOWLEDGE OF PIEDMONT'S HISTORY, HAS THERE EVER ONCE BEEN A LOCKDOWN OR CODE RED FOR A SHOOTING OR WEAPON ON CAMPUS?
MELLICHAMP: NO AND IN FACT WE HAVE RECENTLY IMPLIMENTED AN EMERGY SYSTEM, BUT FRANKLY I WORRY ABOUT THE PREPONDERANCE OF LOCKDOWNS BECAUSE IT'S A LITTLE LIKE THE CHILD WHO CRIED WOLF, WOLF. I'M NOT SURE WHAT REALLY THE ULTIMATE BENEFIT OF THOSE LOCKDOWNS ARE. WE DO HAVE EMERGENCY PREPARDNESS DRILLS. THERE'S ONE COMING UP NEXT MONTH.
4.    DO YOU THINK GEORGIA SHOULD CHANGE ANY OF ITS GUN CONTROL LAWS?
MELLICHAMP: I'M NOT SURE ABOUT GEORGIA, I THINK THE NATION, AS A WHOLE NEEDS TO REAVALUATE THE VELITITY OF ALLOWING INDIVIDUALS TO POSSES WEAPONS OF MASS DESTRUCTION. THE UNITED STATES LEADS THE REST OF THE DEVELOPED WORLD IN THE NUMBER OF DEATHS PER CAPITA FROM FIREARMS IN PARTICULARLY THESE ASSAULT WEAPONS THAT MILITARY FORCES ARE TRAINED TO USE AND BY RIGHT NEED TO HAVE. I SEE NO REASON WHY REGULAR LAW ABIDING CITIZENS NEED TO HAVE ASSAULT WEAPONS TO USE FOR ENTERTAINMENT OR FOR PERSONAL PROTECTION. CERTAINLY MEMBERS OF POLITICAL PARTIES WILL TELL YOU THAT IT'S NOT A GUN CONTROL ISSUE, IT'S A MENTAL HEALTH ISSUE. BUT YOU KNOW EVERYONE COUNTRIES IN THE WORLD HAS PROBLEMS WITH MENTAL HEALTH AND IT'S NOT ANOTHER COUNTRY IN THE WORLD THAT HAS AS MANY DEATHS FROM ASSAULT WEAPONS AS THE UNITED STATES HAS AND THAT REALLY IN MY OPIONION IS THE BIGGEST TRADEGY HERE OF ALL.
5.    IF YOU DON'T MIND ME ASKING, DO YOU OWN A GUN OF YOUR OWN?
MELLICHAMP: I DO NOT, BUT I DON'T HAVE A PROBLEM WITH OTHER PEOPLE OWNING THEM. MANY OF MY FRIENDS OWN GUNS, MY OWN BROTHER WAS AN AVID HUNTER AND I DON'T HAVE A PROBLEM WITH THAT AT ALL. MY VIEW OF IT IS SORT OF LIKE DRIVING A CAR, I HAVE A RIGHT TO OPERATE A MOTOR VEHICLE, BUT I DON'T HAVE A RIGHT TO DRIVE THAT VEHICLE TO CERTAIN SPEEDS THAT WILL BRING HARM TO OTHER PEOPLE. WE HAVE SPEED LIMITS THAT HAVE BEEN SET AND APPROVED BY SOCIETY AND I DON'T UNDERSTAND WHY PEOPLE CAN'T MAKE THAT TRANSITION IN TERMS OF FIREARMS AND OTHER WEAPONS.
6.    WHEN YOU SIGNED THE PETITION URGING LAWMAKERS TO OPPOSE GUNS ON COLLEGE CAMPUS, WHAT MADE YOU DECIDE TO SIGN THE LETTER?
MELLICHAMP: WELL I THOUGHT IT WAS THE RIGHT THING TO DO, AND I STILL THING IT WAS THE RIGHT THING TO DO. IT WASN'T JUST TO OPPOSE THE POSSIBLITY OF PEOPLE HAVING GUNS ON CAMPUSES, IT WAS REALLY TO LOOK AT THE ENTIRE PROBLEM ASSOSIATED WITH GUN VIOLENCE AND THE FACT THAT PEOPLE IN MANY INSTANCES CAN BUY WEAPONS WITHOUT THOROUGLY UNDERGOING A BACKGROUND CHECK, I THINK THE COUNTRY AS A WHOLE NEEDS TO ANSWER, BUT I'M NOT SURE IT WILL COME TO THAT, I WISH IT WOULD. SO WE PREPARE FOR THE EXPECTATION THAT WE WILL BE ABLE TO DEAL WITH EVENTS, TROUBLESOME EVENTS WHEN IT HAPPENS, BUT IN THE FINAL ANALYSIS I'M NOT SURE YOU CAN ALWAYS PROTECT YOURSELF FROM EVERY EVENTUALITY.
THANK YOU DR. MELLICHAMP!
THAT AS DR. MELLICHAMP AND REPORTING FOR WRFP, THE STUDENT RUN RADIO STATION, I'M SUMMER LEWIS.