Student Makes Music History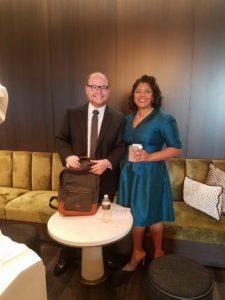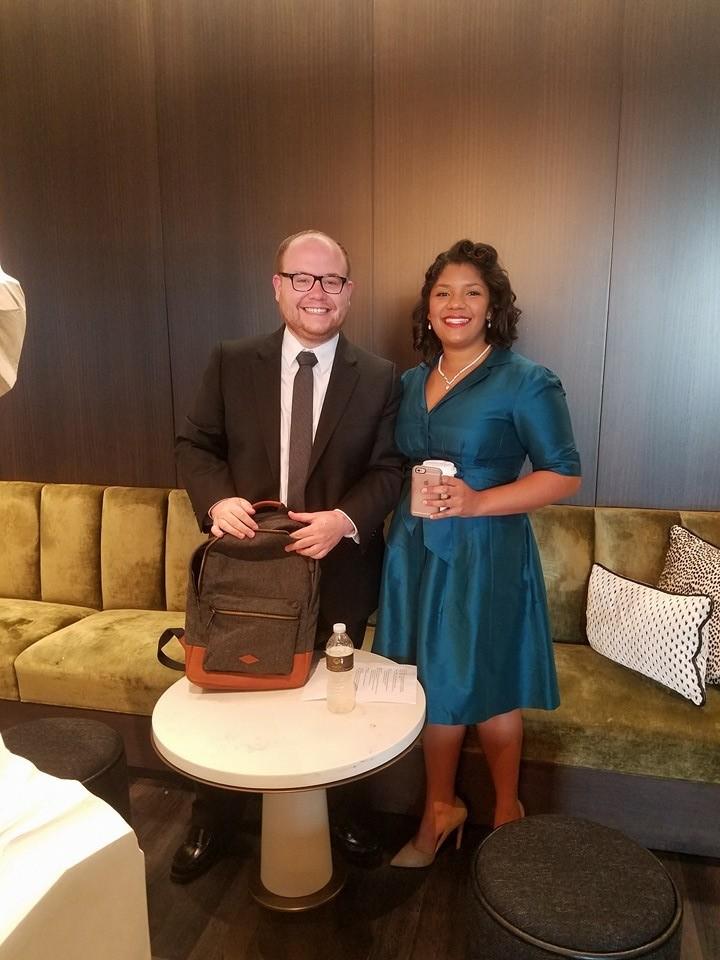 Making Piedmont history and bringing pride to her family, friends and professors, senior musical theater major, Cheyanne Osoria brought home first place in the National Association of Teachers of Singing, or NATS, competition.
"I'm still speechless at the fact that I went as far as I did," Osoria said. "I never thought that I would be where I am now when I first started at Piedmont."
In November 2015 Osoria began competing in the NATS competition at the state level in both the classical and musical theater categories. There, she placed third in the musical theater category against other juniors from colleges around Georgia. After placing there, she qualified for the regional competition, which was held in March 2015 at Stetson University in Florida. Again, she competed in two categories and placed in musical theater, coming in second.
After finding out that she qualified to audition for the national competition, she decided to enter and see how well she could do. In the spring, she received an email informing her that she had been chosen as one of 15 finalists to compete at the national level.
Despite her excitement, Osoria was unsure that she would be able to make the trip due to financial burden. However, with the help of President James Mellichamp, she and her mother were able to fly to Chicago in order for her to compete.
"I couldn't afford the trip so I almost didn't go. But thankfully, the president helped me," she said. "The only thing I was responsible for was my dress. He and Dr. Price told me to focus on singing and not to worry about money or how I was going to get there."
With the help from Dr. Price and President Mellichamp, Osoria was able to travel to Chicago, accompanied by her mother and Instructor of Fine Arts, Benji Stegner, for the weekend of July 9-11. In the first round of the competition, she performed four songs in the musical theater category and was then chosen as a finalist to perform in the winner's recital. There, she sang "Your Daddy's Son" by Stephen Flaherty from the show, Ragtime.
"It was such an experience. I feel like the world stopped while I was performing," she said. "It felt like a movie because everyone's eyes were on me and it was really beautiful."
After performing, she found out that she won first place in the upper level college musical theater category. She received a monetary prize but is also able to put this accomplishment on her resume to help further her career.
"This is just a really great thing to have on my resume. And now my voice teacher is known nationally, which is great for Piedmont too," she said.
Associate professor of music Dr. Andrea Price is a member of NATS and has been Osoria's voice teacher since she began attending Piedmont. Price said that Osoria has grown immensely since they met.
"Vocally speaking, Chey has made huge improvements. There was always a great deal of potential but we had lots of 'cleaning up' to do," said Price. "I trained her classically for the first two years in order to develop good, healthy technique. We started working on her musical theater repertoire at the beginning of her junior year."
According to Price, she sends multiple students to the state and regional NATS competition every year, however, this is only the second year that there has been a national competition, making Osoria the first Piedmont student to compete at the national level.
"Words cannot describe how proud I am of her. I really believe in her talent and I know that she will go far," said Price.
Since winning, Osoria has received several invitations to audition at different grad schools. She said that she isn't quite sure what she plans to do after graduation but that winning NATS has opened doors for her that she wouldn't have otherwise.
When asked if she will compete again, she said yes, but that she would want to challenge herself to go further in another category. She said that she'll continue to take voice lessons and improve on her skills.
"My goal for this year is to see how far I can go in the classical category," Osoria said. "But I'm still going to compete in both at least for the feedback. It's a whole new year so we'll see what happens."