Life After Piedmont – A closer look into the life of a Piedmont graduate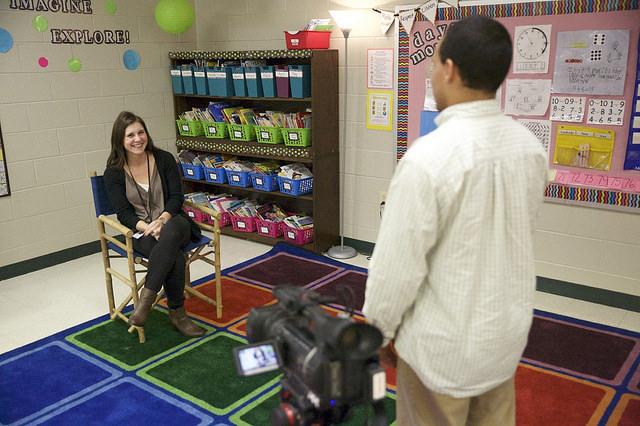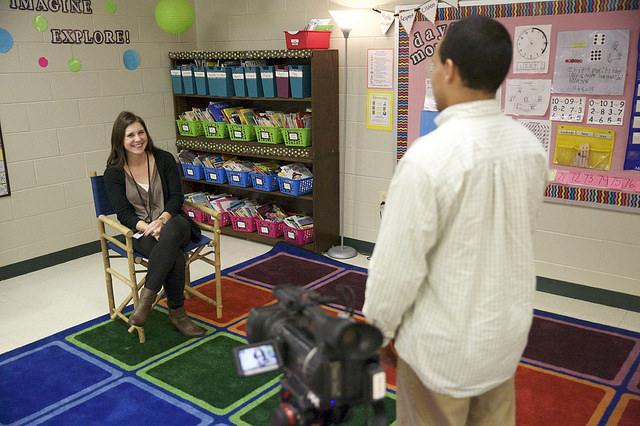 BRANSON MIKELL
Staff Writer
Carsey Pilcher graduated from Piedmont in the spring of 2015 with a degree in early childhood education with a minor in music. Now, she works as a first grade teacher at Spout Springs Elementary. Pilcher was featured in a recent documentary entitled "Life after Piedmont."
The Roar: Why did you want to become a teacher?
Pilcher: I've always, since a young age, played "teacher." I always wanted to be a teacher, and I've always known that I wanted to do something to help people or make a difference.  I felt like that was the best way for me to be able to do that.
R: How did Piedmont prepare you to become a teacher?
P:  All the professors in the Department of Education have taught before in some way, so it was beneficial to hear some of the things they did and what they wouldn't recommend us doing or would recommend us doing.  It's just kind of insight that I wouldn't have gotten at other places.
R: Tell me what a typical day of teaching consists of.
P:  I don't think there is a typical day of teaching.  It's different every day. You have a set schedule, but it's always open to change depending on [students'] moods for the day or some technology doesn't work or something goes wrong.  You kind of have to wing it or do something different, so it's very good to be flexible.
R:  Could you talk about your student teaching experience?
P: I actually went to Wauka Mountain, which is also in Hall County.  [Piedmont] set up a partnership with [Wauka], and my classmates and I did our practicum there and our student teaching.  One of the teachers I had for practicum, I student taught with, which is really kind of nice because I already knew her, and I knew the kids.  We worked really well together, and it was a really good experience.
R:  What advice would you have for someone who is pursing teaching?
P:  To make sure you really love it, because if you get in it and you don't really have a passion for it, you're going to be miserable.  As soon as I got in here and started doing it, I was like, this is definitely what I am supposed to be doing.  I couldn't imagine doing anything else.  And, be flexible because you never know what's going to happen, and being open minded, too, because you're going to deal with some interesting people.
To watch "Life after Piedmont," visit https://www.youtube.com/watch?v=FQgWPExc6hI.