The Man Behind the Chair: A closer look into the life of Dr. Dale Van Cantfort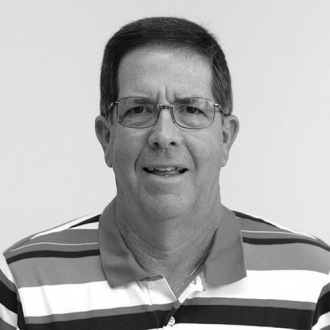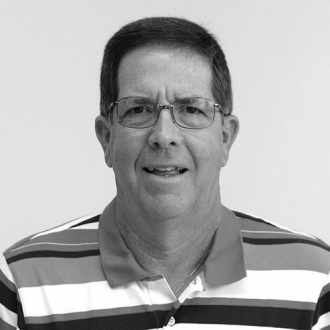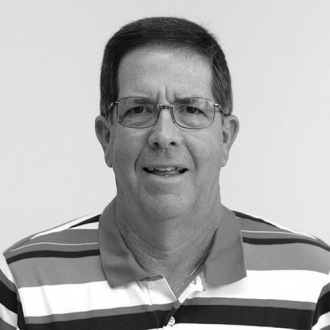 CAMMIE BAGLEY
Athens/Living Editor
Tall in demeanor and, at times, intimidating in nature, Dr. Dale Van Cantfort runs the Mass Communications Department at Piedmont College, bringing with him a successful background in the business and communication fields.
Van Cantfort has not always been an educator. Following in his father's footsteps, he has been in the broadcasting field for as far back as he can remember, making him a second-generation broadcaster.
"My youngest memories are being around the studio," he said. "I was a tag-along when my dad did local sports and things of that nature, so I was always around that. It was part of second nature for me."
Growing up in Norfolk, Virginia, Van Cantfort lived with his father, mother and older sister. He spent most of his childhood playing outside, riding his bike and had a heavy interest in sports. He played basketball, football and baseball, which were his motivators for making good grades in school.
"The only way my folks allowed me to play sports was if I had good grades," he said. "I wasn't studious, per say. I got good grades because I wanted to play sports."
During his junior year of high school, Van Cantfort's family moved to Atlanta, Georgia due to his father getting a job at WSB-TV. Though reluctant, he made the move and graduated from Chamblee High School. He then attended Stetson University, where he received a basketball scholarship. During his college days, he played basketball and was a member of the Pike Kappa Alpha fraternity. He also met his wife, Tarah, while attending Stetson.
Graduating with a bachelor's degree in business, Van Cantfort had a job offer right out of college to be a sales representative. However, Cox Cable Media also offered him a job. Because of his interest in the communications field, he took the job with Cox Media instead. He was able to work for them for a short time but was then laid off due to a recession.
Unsure of what to do and in need of a job, he contacted his father for some guidance. Coincidently, his dad knew a man that was looking for someone to run a few radio stations throughout the state of Georgia. Van Cantfort took the job.
After some traveling for the job, his family eventually settled in Milledgeville, Ga., where he and his wife owned and operated the stations WMVG and WKZR for 16 years.
The Telecommunications Act of 1996 deregulated radio station ownership, allowing larger stations to dominate over small, "Mom and Pop" stations within the same market. This made it risky for Van Cantfort's small stations to continue their success, so he and his wife sold their stations in 1999.
"I thoroughly enjoyed my 25 years in the radio business, but by  the last couple years, I was getting tired of it," he said. "I needed a new challenge and a new focus."
With a new future ahead, he decided to get his doctorate from the Grady College of Journalism at the University of Georgia. After finalizing his degree, he began looking for teaching positions. This led him to a job as a professor in the business school at Western State College of Colorado for one year. Then, in 2002, a former colleague who had been hired to help build the Mass Communications Department at Piedmont College contacted him.  The associate wanted Van Cantfort to take a job at Piedmont to help establish the department, and he accepted.
Since then, he has served as a mass communications professor at Piedmont. He became the chair of the department. As head of the department, he holds many responsibilities, but his true passion still lies in the classroom.
"When I was first asked to come to Piedmont, I knew I wanted to be in the classroom, mainly," he said. "In the discussions in coming here, one point that I made very clear to the administration was that I would not be the chair. I wanted to be in the classroom a lot, helping to design classes. When I was asked to be the interim chair, it wasn't what I wanted to do, but I wanted the program to be successful, so I told him I would do it for that year, and that was in 2008."
Van Cantfort was told by the president of the college at the time that they would be looking for someone to fill the role of head of the department. However, Piedmont has yet to find anyone, so Van Cantfort still serves as the chair today.
Outside of his many duties at Piedmont, Van Cantfort said he enjoys gardening, playing tennis, golfing and jogging with his dog, Lucas. He also said he enjoys acting as a consultant for radio station operators and is actively involved with the Georgia Association of Broadcasters.
Stemming from his love of jogging as well as his successful radio career, one of his most acclaimed accomplishments is when he was chosen to be the torchbearer in the 1996 Olympics in Milledgeville. Citizens of Milledgeville nominated those in their community that they felt had made a positive impact, and Van Cantfort earned their votes.
Throughout the Mass Communications Department, many students find Van Cantfort's classes tough and deem him as intimidating, according to several students.  However, they also know that he is experienced and knowledgeable in the communications field, so they look to him as a mentor and respected professor, including senior mass communications student Ethan Amason. Amason transferred to Piedmont in his junior year of college, and, since then, Van Cantfort—-affectionately known as 'DVC' to his students—- has helped Amason to get on track with his degree, as well as any other guidance he needed.
"DVC scared me at first," Amason said. "I mean, who wouldn't be scared of him? He has the voice of God. I'm still intimidated by him even now at times, but deep down, I really like him as a person and a professor. He is like a father-figure to all the mass communications students."
"I found my love for radio because of DVC," said sophomore mass communication student Leslie Pritchett. "He is really tough, but he knows what he's doing,, and I trust that he is preparing me in the best way possible."