Lacrosse continues losing streak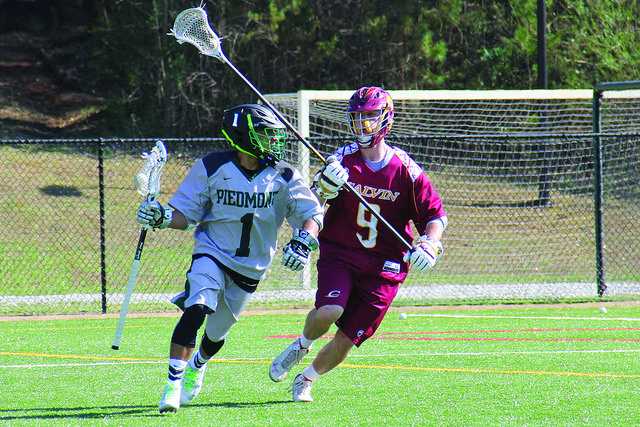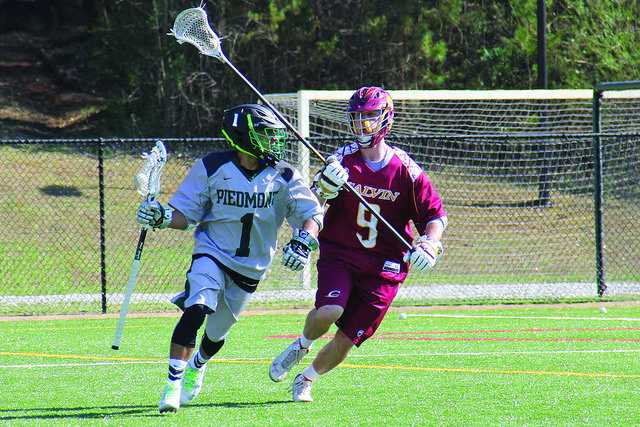 Mark Tatum and Janie Harris 
Contributing Writer and Editor-in-Chief/News Editor
The Piedmont men's lacrosse team stood defeated at home on Fri., March 18 to the Calvin College Knights by a score of 10-4. The Lions are now 1-7 on the season while Calvin advanced its record to 4-2. The Lions announced that this was their HEADstong game.
The HEADstrong Foundation is a non-profit organization that improves the lives of cancer patients and their families. It was originally started by Nicholas "HEAD" Colleluori, who was a lacrosse player that was diagnosed with non-Hodgkin's Lymphoma, which ultimately claimed his life. Fourth-year attackman and cancer survivor Taylor Carter approached his coaches about having a game to raise money and spread awareness of the cause, during this game, Piedmont collected donations.
"We had a really great turnout, and it was exciting to see so many people supporting the cause," said Carter.
In the first quarter, the Lions gained an early lead as fourth-year midfielder Mikell scored the first goal of the game. However, the Knights answered just moments after, and the score continued to climb until Mikell sent a ball flying into the net again with an assist from fourth-year attackman Taylor Carter. Still, Calvin answered with one more goal in the first.
In the second, the Lions' defense held Calvin to three goals, and fourth-year defender/ midfielder Steve Miraglia advanced the Lions' score with an assist from fourth-year long-stick midfielder Carter Jara. Going into halftime, the scoreboard read 8-3 with Calvin in the lead.
While Calvin scored the first goal of the third quarter, Mikell soon gained an unassisted goal, making him the team's leading scorer on the season with 13 goals overall. The Lions' defense pushed to hold Calvin to only one more goal for the rest of the game. However, the Lions' offense was unable to capitalize on opportunities caused by penalties and maintained a score of 10-4.
"It always feels great to score goals in a game, but all I really care about is our team winning," said Mikell. "We lost, but I think our team still played pretty well."
The Lions host Ferrum College on Mar. 26 at the Walker Athletic Complex in Demorest, Ga.