Women reporters silenced by sexual assault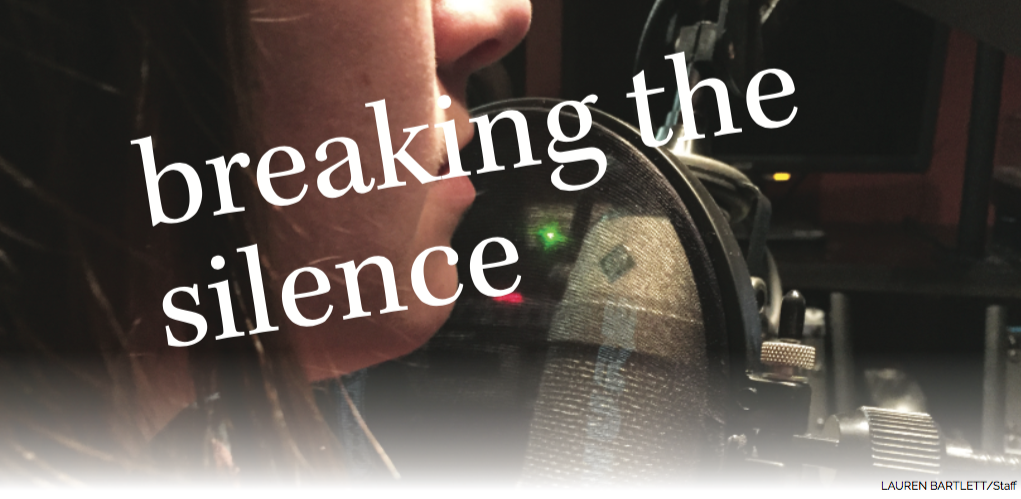 CAMMIE BAGLEY
Athens/Living Editor
When journalist and war correspondent Lara Logan arrived in Cairo, Egypt in Feb. 2011, she was a curious and hopeful reporter looking to tell the story of the Egyptian Revolution. But when she left, she was a victim of gang rape and a terrible beating.
Logan was in Cairo reporting on the revolution that had occurred after Dictator Hosni Mubarak had resigned. After an hour of reporting in a huge crowd, things began to get hectic, according to cbsnews.com. An Egyptian correspondent informed Logan's crew that they should leave due to explicit comments that some of the natives were making about Logan. Suddenly, she was then grabbed by a group of men and taken away from her crew. After being pulled into the crowd, her clothes were torn off. She was beaten with flagpoles and sticks, and multiple men raped her simultaneously.
Sadly, Logan is not the first female reporter in history to be physically or sexually assaulted. However, she is one of the first to report such a horrid act in efforts to break the silence and bring awareness to this issue.
The Committee to Protect Journalists is an organization that writes and reports on journalists who have been beaten, captured or put in jail while in the field. According to its website, cpj.org, very few cases of sexual assault against journalists have been documented. One reason being because the victims felt as though the authorities would not act upon their reports. But, more shockingly, they kept their abuse a secret in order to maintain their reputation as tough journalists. They feared that their editors would no longer assign them hard-hitting stories if they spoke about their assaults.
After Logan's attack in 2011, the CPJ began doing more research on this issue and found devastating results. They spoke with 27 journalists, ranging from top editors to common reporters, who had worked in areas such as the Middle East, Africa, South Asia and the United States. Five of these journalists reported being brutally raped, while others spoke of different levels of sexual assault, including threats of sexual violence and/or physical harassment.
One common question regarding this violence is why it occurs. According to cpj.org, the reasons usually fall into three categories: targeting a specific journalist in retaliation of some work that they have done, mob-related assaults against journalists while covering a public event or the sexual assault of a journalist after being captured.
More recently, an attack occurred against Belgian reporter Esmeralda Labye on live television in Feb. 2016. This attack happened while Labye was on location in Cologne, Germany, reporting on a carnival being held there. Two men approached her from behind and groped her breasts, as well as kissed her neck, according to an article published on buzzfeed.com.
Attacks on reporters such as Logan and Labye are extreme cases that usually occur on an international level rather than smaller-scale media outlets. This is because international reporting is typically more aggressive and assertive, according to cpj.org. On a smaller scale, female journalists are more likely to receive suggestive comments from a source or not be taken seriously as journalists because they are women.
Crime reporter for the Savannah Morning News Brittini Ray has been hit on several times while in the field. She said that she does her best to keep herself safe and avoid any detrimental situations.
"In the past, I have worn a ring on my left hand while out reporting to give people the idea that I'm not single, in order to avoid being hit on," She said. "I also carry MASE around with me just for safety, and I try to stay aware of my surroundings because, when I'm reporting in rough areas and I'm alone, I have to be careful."
Professor of sports journalism at the University of Georgia Vicki Michaelis worked as a sports reporter for 20 years for various newspapers. She said that while she did experience some inappropriate innuendos from various athletes, she never faced anything physical or threatening to her safety. Her experiences involved being flashed in a locker room while reporting, but, aside from that, she was never put in any real danger. However, she did, at times, feel underestimated as a reporter for being a woman in the sports world.
"There are certain strategies that I would employ when covering the same team again and again," She said. "I would go to the players and tell them, 'I will be here everyday when you finish a game, and all I ask is that you allow me the same access that you would allow any other reporter.'"
She went on to say that in situations where a female reporter feels uncomfortable about anything that a source has said or done to her, she should take measures on whether or not it is threatening and then confide in whatever management is over the particular team or event that is being covered. If she doesn't feel comfortable doing that, she should at least entrust the issue with a colleague.
"I teach sports journalism now, and when I teach this topic, I do it to both men and women at the same time. Because although women are usually the ones targeted, the men are their colleagues, and they all need to realize their avenues when they are in these situations," she said.
Regardless of whether women are reporting internationally or locally, these violent acts against them are unacceptable. According to cpj.org, this issue has the effect of "silencing the messenger and blocking the dissemination of news and information. In the same manner as other types of attacks, sexual aggression is a direct assault on the internationally guaranteed rights to freedom of expression and access to information." In other words, if women reporters are being abused just for being women, they can not effectively report news.
With more awareness on the rise, we can only hope that this issue will one day cease to exist. In the words of survivor Lara Logan, "If you care about injustice, and if you care about freedom, and you care about human rights, then you care about them everywhere."
Take a stand against these injustices against women in the media by visiting imwf.org, the website for the International Women's Media Foundation, and find out how to provide support today.