Premiere of Life After Piedmont What happens after graduation from Piedmont?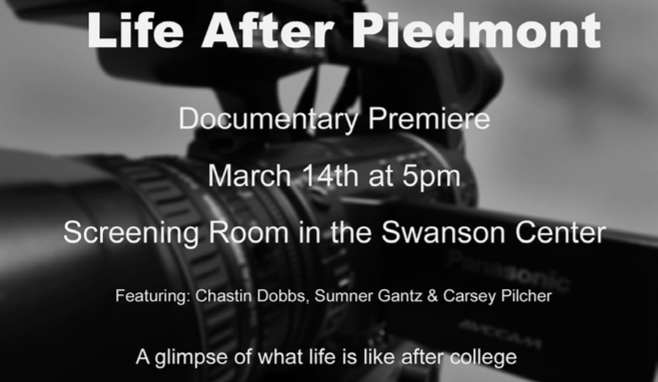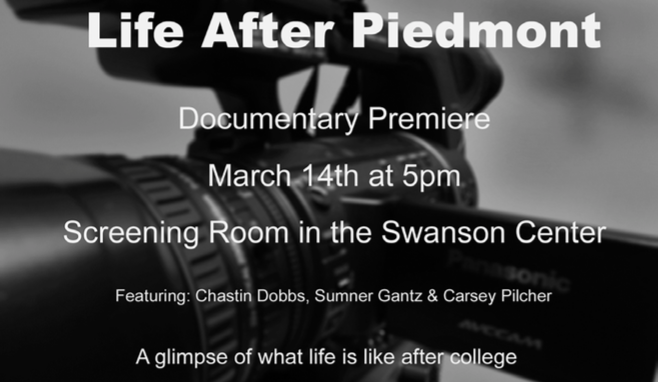 SPECIAL TO THE ROAR
Senior mass communications major Branson Mikell plans to share his findings about what happens after graduation with the premiere of his documentary, Life After Piedmont. The premiere will be on March 14 at 5 p.m. in room 129, the Swanson Center screening room. Snacks and drinks will be provided for all attendees.
"I enjoyed making this documentary very much and I can't wait to share it with everyone," said Mikell.
The documentary focuses on three Piedmont alumni: Chastin Dobbs, Sumner Gantz and Carsey Pilcher. Each graduate has taken a different path after receiving their degrees, but they say Piedmont has helped each of them get there.
"I think that students can get a real sense of what life is actually like after school from the documentary," Mikell said. "It is important for students to start thinking about different careers while they are still in college."
For more information about the premiere or documentary, contact Mikell at [email protected].