International student shares her PC experience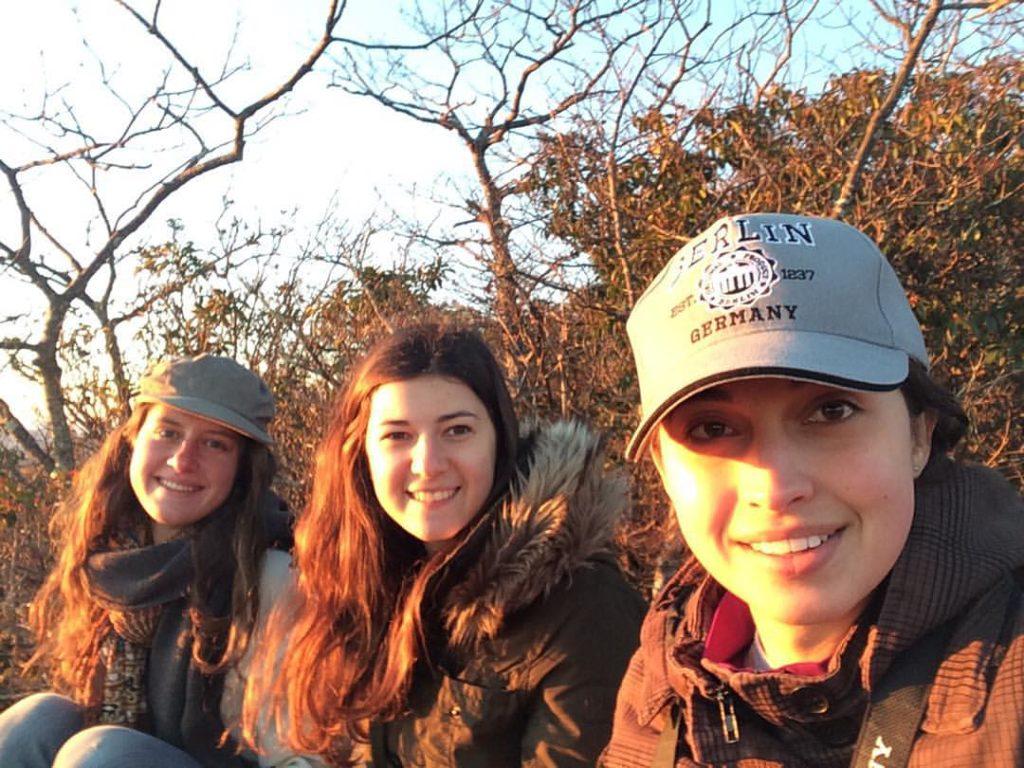 International student Verena Ehring (middle) spends time with her friends hiking in North Georgia. 
MICHELLE THOMPSON
Converged Media Manager
Many colleges and universities encourage students to study abroad to foreign countries, but what about foreign students studying abroad in America? 
According to internationalstudent.com, the U.S. is a common place for international students to study abroad. 
The U.S. has many opportunities, such as learning in a different academic system, experiencing a different campus life, being part of the American culture, experiencing different holidays and future career opportunities. 
International students can also practice speaking English with the American students. According to usnews.com, international students studying in the U.S. are from countries like China, India, South Korea, England and Germany. Piedmont offers the opportunity for students from other countries to study a semester or a year – including Germany.
Junior education major, Verena Ehring, is currently studying abroad from Paderborn University, which is located in Paderborn, Germany. 
According to Ehring, some of the students at Paderborn University are required to study abroad in an English speaking country. 
She decided to study abroad in the United States to learn more about the American culture, experience a different academic system and compare the culture between the U.S., Germany and the other countries in Europe. 
"My mom lived in Los Angeles for a year when she was younger, so she encouraged me to go, even though it's very far away," said Ehring. 
According to piedmont.edu, Piedmont College partnered with Paderborn University back in 2013. Students in both schools are offered the opportunity to spend an entire semester studying in each country. 
Ehring wanted to go to a small college, and the staff recommended Piedmont. Ehring has been studying in Piedmont ever since the beginning of the Fall of 2015 and said she has been enjoying her time in Georgia. 
She said she enjoys meeting new people, attending fun activities and likes the idea of attending small classes. 
"Everything is more personal here, and the professors really want to know who their students are," said Ehring. 
At Piedmont, the typical college student lives on campus. However, at Paderborn University, the students have to find an apartment somewhere in town, according to Ehring. Some students do live on campus, but it is normal for students to share a place close to campus. 
There are thousands of colleges and universities that would offer the opportunity for international students to study abroad in the U.S. 
According to universitiesintheusa.com, international students will be able to think independently and make new friends across the world. They would also have the chance to meet other international students in an American campus. 
International students also have the chance to be a part of different activities and sports. 
Ehring said she believes that she is gaining many new experiences and believes that students from Europe should study abroad in the U.S. 
"It's completely different from Europe. The people from other countries could get know a completely different academic system, make new friends and experience new holidays like Thanksgiving," said Ehring. 
Piedmont has had many international students study abroad here in the states. 
Some of the students came from places including England, Canada, China, New Zealand, Columbia, Sweden, Macedonia and Germany.