Five Countries to Visit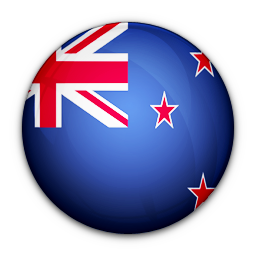 MICHELLE THOMPSON
Converged Media Manager
There are many different countries and big cities American students and young travelers should visit. There are different cultures to learn, people to meet, food to eat, music to discover and history to learn. I have included five countries that a traveler should definitely consider visiting.

Germany – According to Mawista.com, Germany has much beautiful scenery, amazing architecture, fun festivals, great tasting food and, of course, beer. Berlin is the capital of Germany, and it has lots of culture and excitement for students and young travelers. For a once in a lifetime experience, Munich is a great place to be because every September and October is the famous Oktoberfest. Enter a beer tent and taste the Bavarian food like wurst (salami) and hendl (chicken) while listening to traditional Bavarian music. There are also beautiful parks, museums and castles nearby.

Italy – South of Germany is the big boot of Italy. According to hubpages.com, Italy can offer cities with museums, amazing Italian food, natural scenery and ancient ruins that date all the way back to the Roman times. For example, visitors could tour around the Coliseum in Rome. There are many sites to visit, like Rome and the island of Venice and Florence. The Italians are well known for their famous pizza and pasta. There are also amazing sceneries with mountains and beaches along the coastline.

Japan – According to USA Today, many people visit Japan for its culture, the Shinto and Buddhist religion and history. Visitors can also enjoy traditional Japanese food like sushi. They can also try different outdoor activities like climbing Mount Fuji, Japan's tallest mountain or scuba diving at the coral reefs off Okinawa. According to Hostelling International Blog, Japan is also known to have many temples and beautiful gardens.

New Zealand – According to nomadicmatt.com, this country has its own "natural beauty." New Zealand is a place to go for different national parks, big cities and the Maori culture. Maori culture is part of New Zealand's life and history. According to newzealand.com, visitors can experience their carvings and weaving demonstrations or learn about myths and legends from Maori historians. New Zealand is known to be the place where the famous trilogy, The Lord of the Rings, was filmed. Some areas of the Shire are still available for travelers to visit on the North Island.

Australia – From New Zealand, across the Tasman Sea is Australia. According to nomadicmatt.com, not a lot of Americans visit Australia because it is very far away and the flights are expensive. However, there are plenty of reasons for Americans to take the long journey. One reason would be to visit Sydney, which is famous for its opera house and harbor. Physically-active students would have the chance to enjoy surfing big waves at beaches like Sydney, Queensland or Noosa. One should also visit the Uluru – this is the big red rock that covers eight kilometers of land. But, watch out for snakes, spiders and crocodiles.
Where will you travel?