Piedmont women's soccer advances to nationals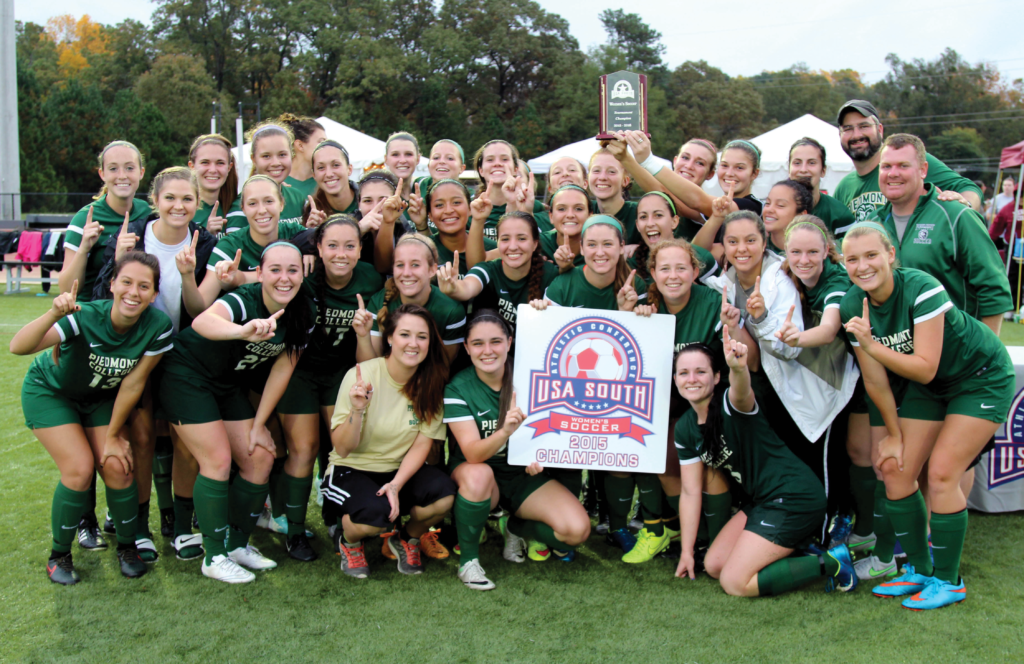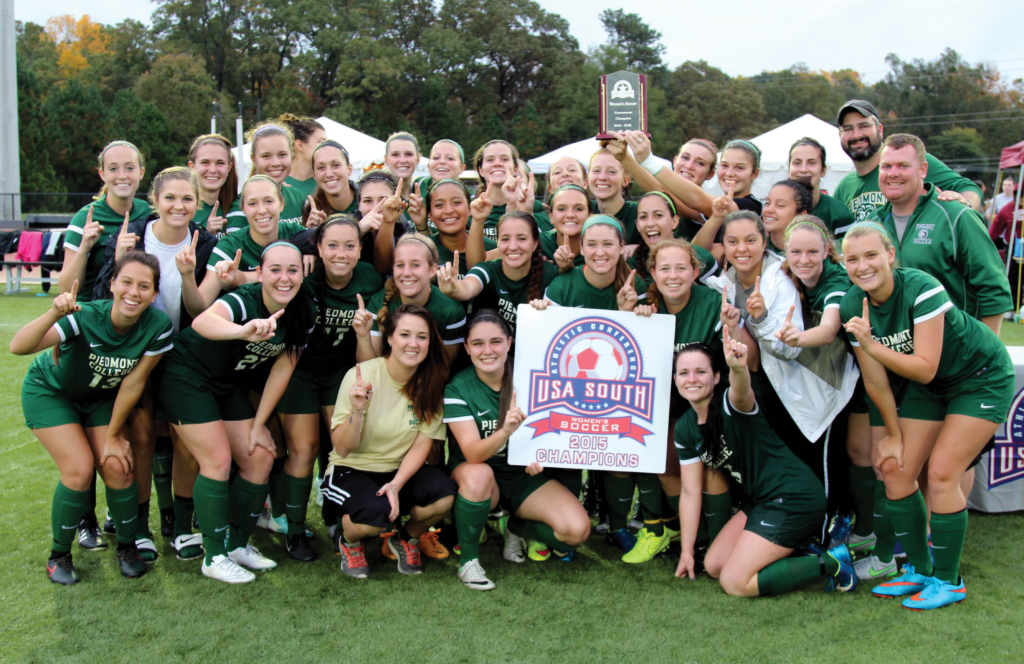 SAM NEGRON
Contributing Writer
On Nov. 6, the Piedmont women's soccer team visited Raleigh, NC to participate in the USA South Conference Tournament. The tournament featured two games that led to a championship face off. Four teams were invited to play based off their high rankings in the conference, including first-seed Meredith College, second-seed Piedmont College, third-seed Maryville College and fourth-seed Methodist College.
The Lady Lions faced the Scotts of Maryville College. Piedmont won 2-0, and this win advanced the team into the championship game against Methodist. The Lady Lions had previously defeated Methodist 1-0 in regular season play.
"I was hoping that we beat Maryville College. It was a tough game, but we got the win," said third-year defender Marissa Akin.
According to the players, the game against Methodist was possibly one of the most dramatic finishes in Piedmont women's soccer history. The Lady Lions were able to come away with a 1-0 win in double overtime and claim the 2015 USA South Championship title. 
The two teams battled for the whole game with no one able to get a shot on goal. With five minutes left in overtime, a penalty kick was awarded to Methodist for a handball in the box. The shot was saved by Piedmont fourth-year goalkeeper Michaela Gardner.
In double over time, Piedmont was awarded a penalty kick, and first-year forward Cassidy Reich took the shot. With just 15 seconds remaining in double over time, she sent the ball soaring over Methodist's keeper's head. Reich scored the game-winning goal for Piedmont. 
"Winning conference is so surreal, but being champions with the people that I have next to me is the best part. I can't wait to go to nationals and keep winning," said first-year forward Cassidy Reich. 
Winning the championship pushed the Lady Lions into their third appearance in the national championship for the thrid season in a row. 
The Lady Lions traveled to Crestview Hills, Ky., to play Thomas More College in the first round of Nationals on Nov. 13. The Saints of Thomas More posted a 17-0-2 record overall compared to the Lady Lions' 20-1-1 record before heading into the game. However, the Lady Lions suffered a 5-1 loss, finishing the Piedmont women's soccer team's 2015 season. 
The Lady Lions finished 20-2-1 overall and 10-1-1 in conference play.