Storm Tipton Holds Concert for Senior Capstone
ALENA HANSON
Staff Writer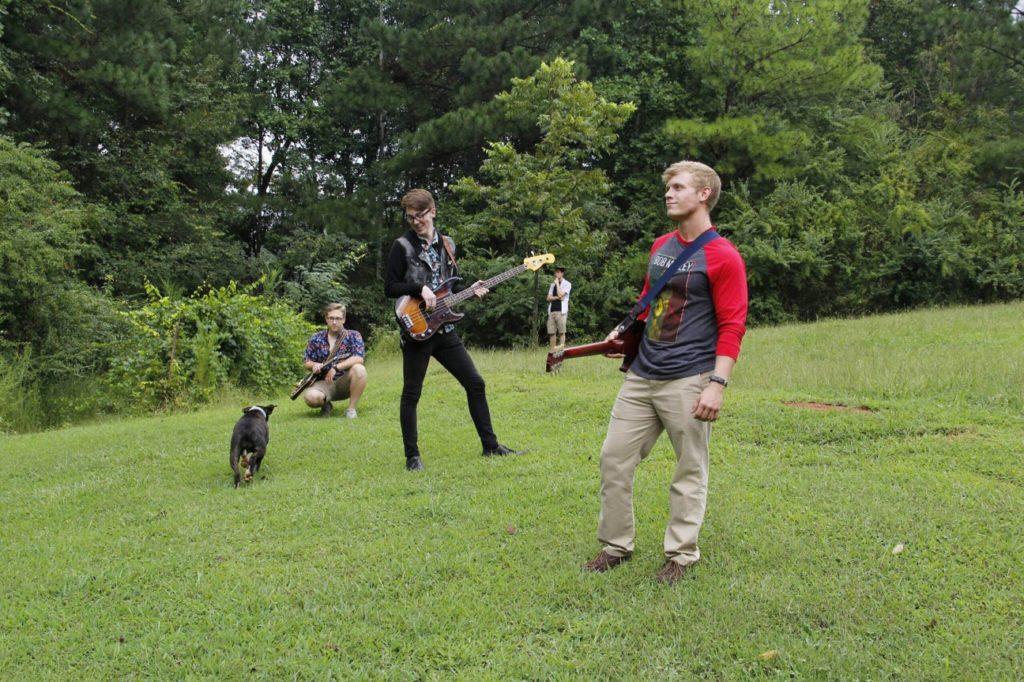 Sheldon "Storm" Tipton is a fifth-year senior. He is not only a student but a resident assistant in Swanson. He is working on his bachelors in fine arts with a focus in music. For his senior capstone, he put on a live performance in the amphitheater. His playlist included a metal version of the Pirates of the Caribbean theme song. He said that the whole experience was amazing, so much fun and went by way faster than he imagined.
Chair of the Music Department Dr. Wallace Hinson and Tipton had talked about his capstone together in April of last year. Since then, Tipton practiced every Sunday in May. The practice sessions lasted from 2 p.m. to 7 p.m. He described his rehearsal time as "a jam session with friends."
Before Tipton's show was in developement, the band had already been formed. However, it was in need of a new lead singer. Tipton was able to slip right in as the lead singer and cover songs with the other guys. An enormous amount of effort and practice went in to making the show what it was. Still, Tipton said it was stressful just before the big night.
Going into the performance, Tipton was nervous due to the fact that he knew most of the people in the audience. However, he went in with a need to get everyone involved and just play the great arrangement of songs.
Tipton said, "None of the songs were fillers. The band was hyped up for every song."
He also talked about how all the band members wore Hawaiian shirts to match their guitarist, who always wears them.
Tipton had a slight miscommunication at the pre-show. He was under the impression that someone was going to be able to set up the amphitheater's sound and lighting systems. However, the people he thought were going to set up believed that he knew how and would do it himself.
It turned out that the only one able to prepare the stage was Former Director of Student Activities and Campus Events Natalie Crawford, who came to the rescue and saved the night. Another instance happened on the night of the actual run-through in which the song list was not posted for the back-up singers.
"We just had to tell them to get out there, whenever they were needed," Tipton said.
Even with the little mishaps, Tipton was able to perform his guitar solos and songs by Brad Paisley and many other artists.
Tipton's mother, who sings, and his grandmother that plays the piano started his interest in music. He received his first guitar in his sophomore year of high school from a family friend that knew he wanted one. Marc Broussard, an American Singer-Songwriter, is what Tipton said he believes is similar to his personal style of music. The style is best described as a combination of blues, rock, pop, R&B and funk. This style of music played by both musicians also has distinct Southern roots.
Tipton said he hopes that in the future he can move to Nashville and continue with his music through church leadership.