The Dangers of Concussions
By MORGAN EDELMAN
Contributing Writer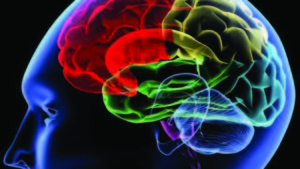 Once an athlete experiences trauma to the head or body during a sporting event, one decision has to be made, and if approached carelessly, it could result in serious consequences for the rest of the athlete's life. 
 Last year, sophomore Erin Bright, a member of the Piedmont College women's soccer team, was facing Maryville College, and she entered the game in the second half. Upon entering the game, Bright sustained a concussion that stills impacts her life today.
 "Ever since I got my concussion, my memory has been terrible, and I forget things very easily," said Bright. 
An elbow to the forehead caused a concussion that put her out of soccer and had her spending the next seven days in complete darkness and pain.
In the weeks following Bright's concussion, she underwent numerous evaluations. Everyday, she was required to visit the training room for an assessment of her progress. After a few weeks of testing, Bright's scores had not improved. She was then sent to have a scan of her head. 
The scan came back negative for any damage to the brain. Bright slowly began making progress, but she still had many tests to complete before she was allowed to return to her normal schedule. Her recovery process would eventually come to an end after two months. 
Bright is just one of the 13 students who reported sustaining a concussion at Piedmont College last year due to athletics. Data from the NCAA Injury Surveillance System suggests that concussions represent five to 18 percent of all reported injuries, depending on the sport. 
The NCAA published an article on their website, NCAA.org, in February of 2015 by Harry Kerasidis, a neurologist who specializes in sports concussions.
 "The moment a jarring hit moves the brain against the inner table of the skull, the clock starts ticking. One of the most serious decisions in sports must be made in the following minutes: Is the athlete okay to play?" wrote Kerasidis."Broken limbs, sprained ankles and knees, torn muscles and ligaments can be detected fairly easily and be repaired over time with therapy and surgery. But, concussion detection is an emerging science, and failure is not an option." 
Parker Ellison was a lacrosse player at Piedmont who suffered from a total of three concussions during his college career. In spring season of 2013, Ellison was brought off the field after taking a hit to the head. Once he reached the sideline, Athletic Trainer, at the time, Jocelyn Glenn, immediately proceeded to examine Ellison for a concussion with a reaction test. 
From the symptoms Ellison was showing, Glenn suspected he had suffered from a concussion, and she made him sit the rest of the game. The following day, Ellison was instructed to take an online concussion test that confirmed he was concussed. 
"I was out for three weeks after I was diagnosed with my concussion and could not watch television or be on my phone for any length of time," said Ellison.
"Even the slightest symptom of a concussion, and they are done," said Matt McKinney, Piedmont's head athletic trainer. 
McKinney has a staff that consists of three assistant trainers. Each trainer has to abide by the Piedmont College Concussion Management Protocol. This document includes a step-by-step process that is utilized if a student athlete is suspected of sustaining a concussion. This document also includes the strict "Five-Step Graduated Exertional Return to Play Protocol." 
Concussion management at Piedmont begins with a pre-season baseline test. Every incoming student athlete that participates in a sport must complete a computerized baseline assessment, known as ImPACT. 
The athlete's original results will be kept throughout their college career at Piedmont and referred to if the student athlete is suspected of sustaining a concussion.  The other steps of the concussion protocol include the procedures and tests taken after the student athlete is diagnosed with a concussion. 
The return-to-play protocol consists of physical activity that takes place over multiple days. The student athlete must complete the "five exertion steps" without showing any symptoms of a concussion before being cleared to play again by his or her athletic trainer.
The NCAA is working on many projects to spread concussion awareness, such as launching the "Mind Matters Challenge," which is a four-million dollar educational grand challenge aimed at changing concussion safety behaviors. 
"Concussion testing and knowledge has came along way in just a few short years, and I'm hoping it continues to grow," said McKinney. "Concussions can be life changing, so you have to take them seriously."