Sculpturer Brings Kinetic Art to Piedmont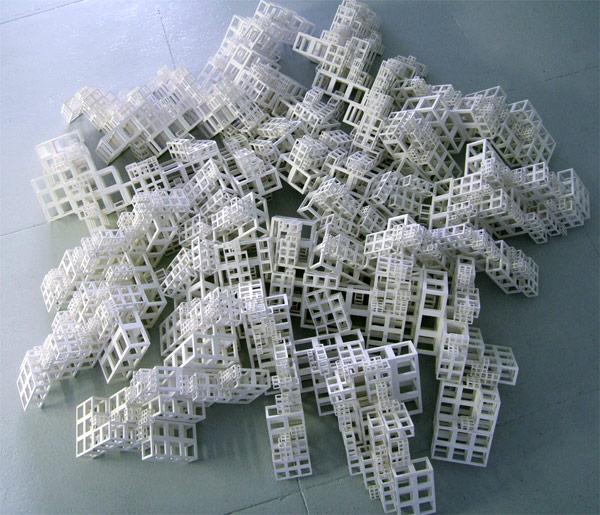 By CHANCE HUNTER
Contributing Writer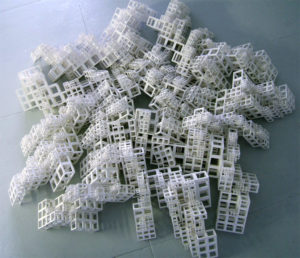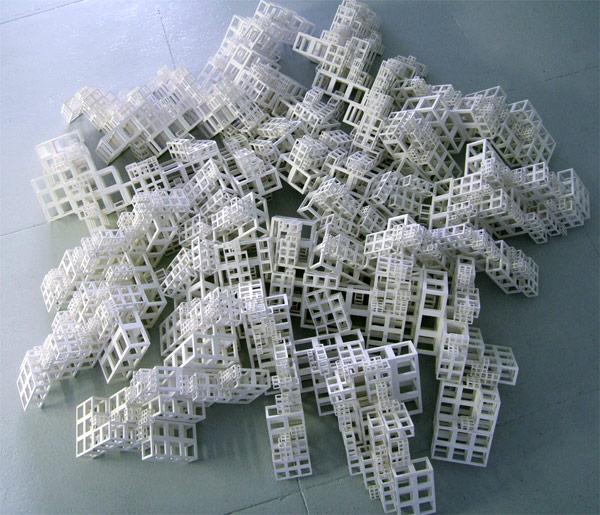 Art is moving at the Mason-Scharfenstein Museum of Art. The museum is proud to present LOCUS, the works of John Douglas Powers. Powers is an artist working out of Knoxville, Tenn. with a master's degree in sculpture from the University of Georgia. 
In this show, Powers unveiled a new sculpture titled LOCUS. This work is meant to inspire fear, sadness, awe and wonder in all who view it. It is difficult to describe this sculpture due to its size and complexity. This truly is a piece a viewer has to see to experience. Along with LOCUS, Powers loaned Omphalos, a large marble and feather sculpture, and Dying to Rise from the Dead, a work incorporating both Buddhist art and pop culture. 
His work can be difficult to interpret, but it is beautiful for this reason. The conglomeration of so many ideas into such forms allows the viewer to have his or her own unique experience with the art. 
"[Powers]'s work is not only pushing the boundaries of what sculpture can be in his ideas but also harkens back to the time-honored tradition of solid craftsmanship in its execution," Museum Director Daniel White said. "His sculpture is whimsical and then completely serious when you view it. That is a hard fence to balance on, much less pull it off. What I like about [Powers's] works is he believes in ideas. Whether large or small, he will execute these ideas, almost solving it like an equation, to break it down to a simple and fine clarity."
Powers will be at the museum Nov. 5 at 5:00 p.m. to give a closing reception where he will talk in-depth about the work. Students are invited to attend and meet the artist. The show will be open from Oct. 14 until Dec. 15.