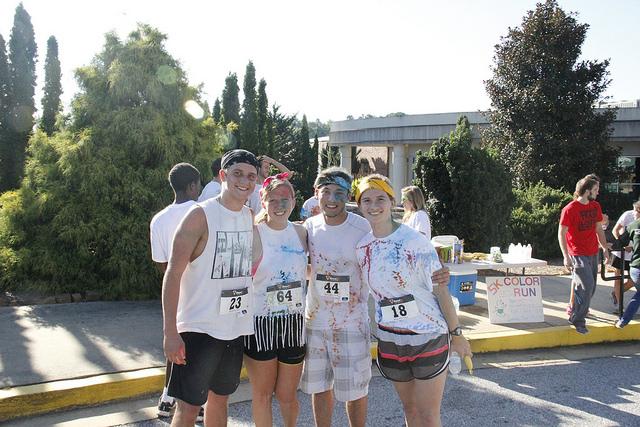 By JANIE HARRIS
Editor-in-Chief, News Editor
Early in the morning on Sept. 20, students, professors and community members trickled onto campus to check in for Piedmont's first-ever Color Run 5K race. By 9:15 a.m., sneakers pounded against the pavement: the race had officially begun. 
Participants moved throughout the campus, stopping by the amphitheater parking lot to be sprayed with color. 
Once everyone had completed the race, a raffle was held where all those who participated had a chance to win water bottles and t-shirts. 
The event also served as the launch event for League of Lions, a points system that rewards students for being active on campus. 
"We wanted to kind of start with a bang," said Director of Residential Education Mark Jestel. 
For more pictures of this event, visit piedmontroar.com. 
Created with flickr slideshow.