"Courage!" takes the stage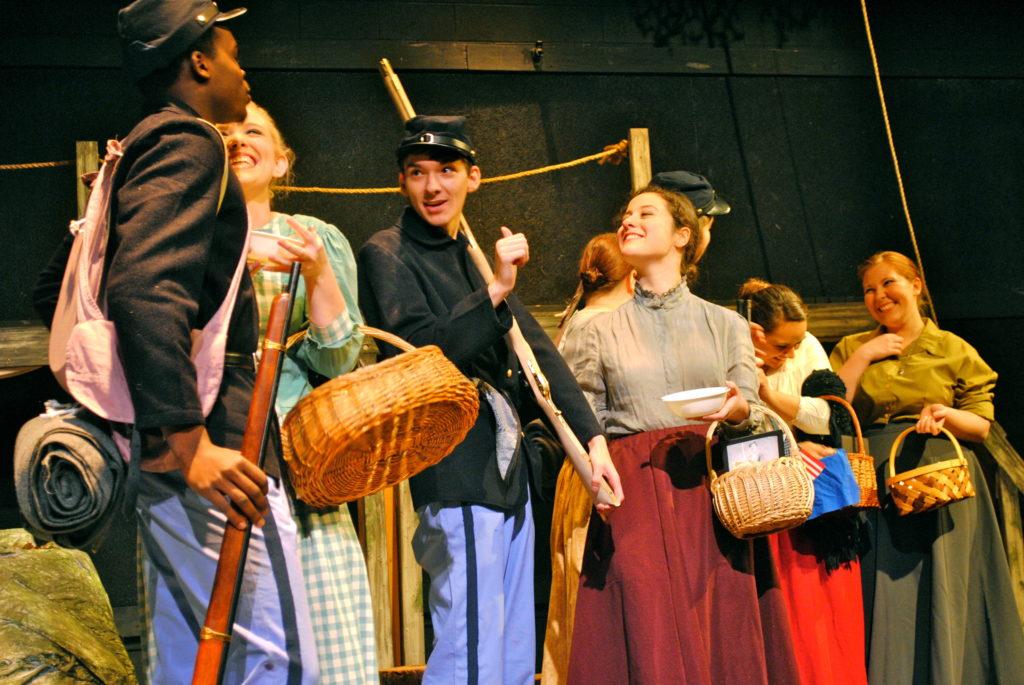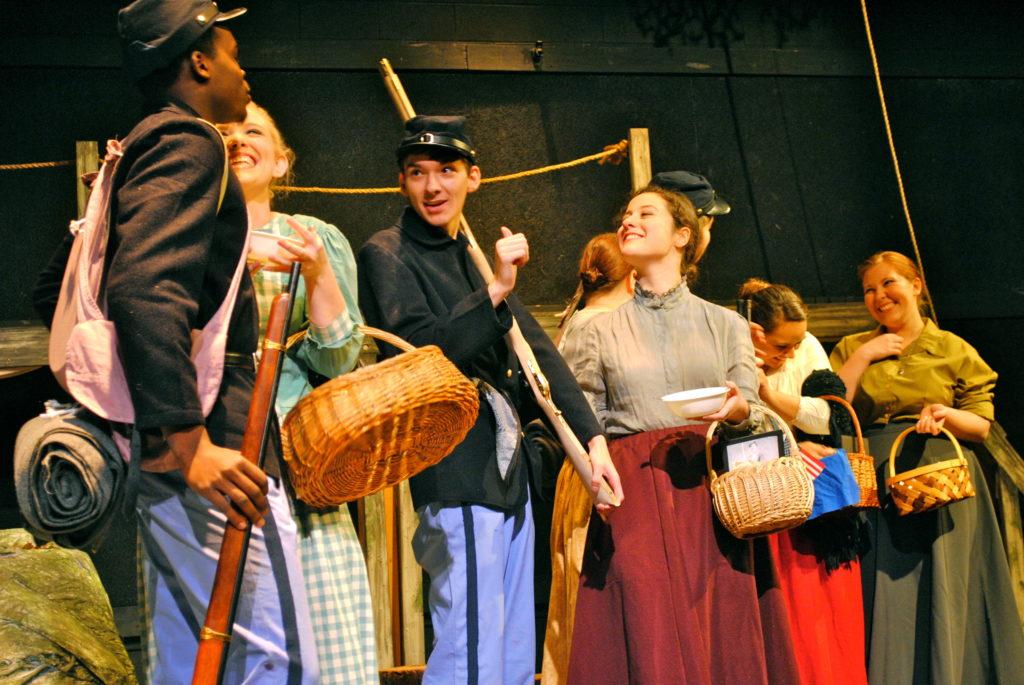 by MANYI ENO
Staff Writer
It was a sold out show on opening night of the theatre department's production of "Courage!" on Thursday, Nov. 21 at 7:30 p.m.
The play took place in the Black Box Theatre, where the audience had a front-view of the stage and the actors with a band in the upper right-hand corner of the room.
"Courage!" is a stage adaptation of the classic novel "The Red Badge of Courage" by Stephen Crane and was directed by Piedmont's own assistant theatre professor Kathy Blandin.
The main character, Henry Fleming, was played by junior theatre arts major Jacob McKee. He enters the stage a gleeful and imaginable character.
Obviously a young boy, but not too young to join the army, Henry passionately wants to enlist because he believes it will make him a man and give him courage, but his mother, played by junior theatre education major Kallie Robinson, refuses to let him go.
Going against his mother's wishes, Henry enlists in the army and sets off on a journey far more dangerous and real than what he expected.
After months of no fighting and walking through forests, Henry becomes angry that he has not fought a single battle yet, although his fellow soldiers advise to him that war is not what he thinks it is.
Finally, when others threaten his unit, he becomes scared and decides to run away, leaving his comrades to fight on their own.
After guilt gets the best of him, Henry decides to go back to his unit. Along the way he witnesses one of his friends die: Private Jim Conklin, played by senior theatre arts major Ben Cisse. Henry realizes that he was not as ready for manhood as he thought.
Throughout the play, two children are present that only Henry can see, a boy and girl played by junior theatre arts major Tyler Dale and freshman drama education and English double major Riki Joiner. These two children represent the inner battle within himself as a boy struggling to become a man, present are
One of the actor's sophomore design and technical theatre and theatre arts double major Ryan Robinson, who played Private Cornelius Wilson, was very ecstatic about the production.
"It's been fantastic. It was the first time I was able to be a designer and be a part of the production as well," said Robinson.
"Honestly, working with Kathy Blandin is an amazing experience; she's a creative genius."
With outstanding performances from McKee as the lead, Cisse, Robinson, Dale, Joiner and the rest of the cast, "Courage!" was a play that deserved to be seen by all of Piedmont's faculty, staff and students for its true-to-life portrayal of war and maturity.
"Courage!" not only portrayed the essence of becoming a man and growing up, but also finding the courage to do so.