Let's Eat: Tucker's Cafe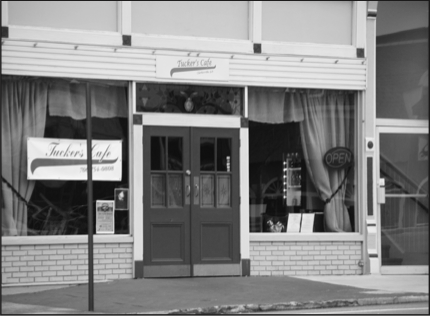 Sorry, there are no polls available at the moment.

By ERIN GATHERCOAL
Features Editor

Let's cut to the chase: Piedmont is part of a small town. Scratch that. Piedmont makes up most of the tiny town which is Demorest. I'll admit, when people say they've never heard of Demorest, I'm not afraid to say that a wild Friday night is Walmart AND Waffle House at two a.m.

In my venturing out and about outside of Demorest, I have discovered many places to meet with friends for a night on the town. One of these places is Tucker's Cafe.

Located in the Clarkesville Square, only four miles down the road, Tucker's Cafe is a small, but friendly and welcoming place to go when you're not in the mood for Waffle House.

The decor in Tucker's Cafe reminded me of an old country store. Old figurines of chickens, aged water jugs and wagon wheels lined the walls on shelves and in glass cases.

The staff was very attentive, consistently offering drink refills and just checking in. Just like Natalie Jane's Tavern in the Jan. 15 issue of The Navigator, I must commend the sweet tea at Tucker's Cafe as some of the best I've had.

While the wait for food did total close to thirty minutes, I had been previously warned. On Tucker's Cafe's Facebook page, they state "All food is made to order. Thank you for your patience as we prepare your meal." So yes, while the wait for food was on the longer side, it was nice to know beforehand that it was for a good reason.

When the food did arrive, I will admit it was good, but not as much as I had hoped considering the wait. I ordered the Philly Chicken Sandwich, which tasted good. But the half hour wait plus the cost simply isn't "getting your money's worth" enough for me, personally.

On its Facebook page, Tucker's Cafe defines itself as "Southern," but the only menu options I would guess to be Southern would be "1 meat, 2 veggies, biscuit or cornbread." Even then, I wouldn't be able to guess since "meats and veggies change daily." The somewhat confusing menu plus the long wait for medium quality food makes Tucker's Cafe a nice place to try if you need a new option for dinner. If, however, you've got a regular spot, I'd say stick with it.