Let's Eat Ruen Thai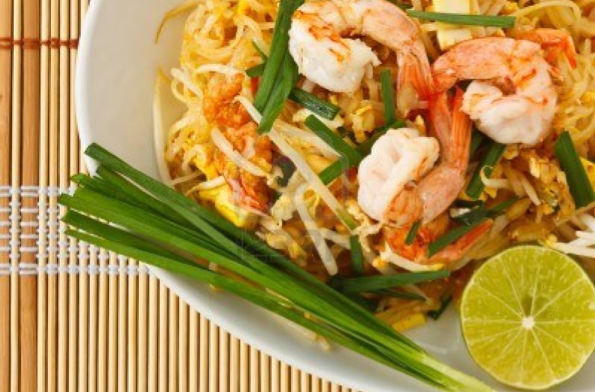 Sorry, there are no polls available at the moment.

By Erin Gathercoal
Features Editor
Whether you enjoy your food hot and spicy or are a little more low key when it comes to your food, Ruen Thai offers tasty Thai food on a variety of spice levels.
Only a 10 minute drive to Cornelia from Piedmont's campus, Ruen Thai is a great place when you're craving something authentic but don't want to drive an hour to get it.
When you walk into Ruen Thai, you are immediately greeted with a quiet and peaceful atmosphere. The place is roomy and decorated authentically, not at all tacky. There were shiny gold statues lining the front counter along with some small figurines with waterfalls. The occasional plant also added to the peaceful atmosphere.
We were seated immediately and our drink orders were taken and filled soon after by a very friendly waitress.
All dine-in orders come with an egg roll and soup, and barely 10 minutes after we placed our order, the soup and egg roll arrived. The soup was hot and, while very simple, was delicious and soothing – a definite must if you're one for comfort food. The egg roll was served with a light curry sauce that wasn't too spicy.
Not even 10 minutes after we received our soup, our waitress brought us our food. I ordered the chicken Pad Thai, my favorite Thai dish. My friend who accompanied me ordered red curry chicken. The food was good and very flavorful, although my Pad Thai was not served very hot. Our waitress refilled our drinks and checked on us several times.
This wasn't my first dining experience at Ruen Thai, and both times I have been satisfied with my visit. Despite my room-temperature Pad Thai, it was a great experience for the price paid. It's convenient, inexpensive, and a great experience for those new to Thai cuisine, whether or not you like spicy food.