Knitting for the (K)Needy Easy and fun charity opportunity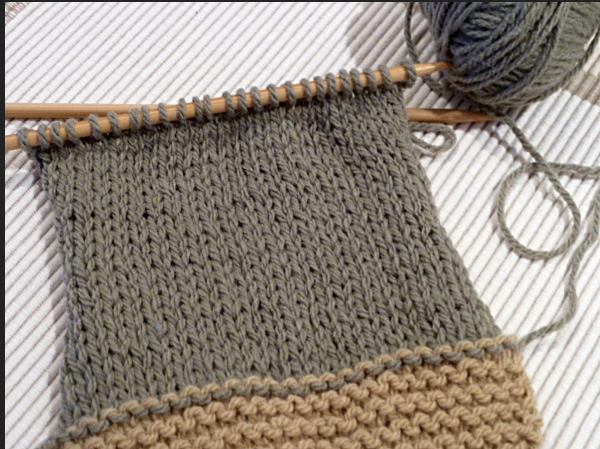 By KATARINA HODGE
Staff Writer
What do Ryan Reynolds, Meryl Streep, Ringo Starr and Cameron Diaz all have in common? They are all obsessive knitters and not afraid to show it.
Piedmont students joined their ranks when sophomore art major Rosie Walk and senior theatre and English major Sonya Leckman decided to have a knitting party to teach all of those interested in the basic fundamentals of knitting.
"I have always wanted a knitting night, and I love to knit," said Leckman.
"When I found out Rosie knitted too, we started to knit together and she taught me new ways on how to knit."
The knitting night had a total of sixteen people who showed up to learn how to knit and meet other people who also knit.
Students were given a pair of knitting needles and yarn and were shown a simple technique to make a scarf. They were asked to finish the scarf and to bring it back when it was completed in order to donate it to the Habersham Homeless Ministries. The goal is to have twenty scarves to donate after Thanksgiving.
"I loved learning how to knit, and now it's one of my favorite things to do," said senior criminal justice major Jessica Wilkie.
"I also love that that we were able to help out the local homeless shelter by donating our scarves."
With so many people being interested in learning how to knit, Leckman and Walk are in the process of making knitting nights a weekly event for Piedmont.
It is a cost-friendly hobby for any college student, with knitting needles costing about three dollars and yarn from three to five dollars.
"I enjoyed knitting a bunch," said sophomore mass communications major Sarah Smagur.
"At first it was really frustrating, but luckily everyone there was really supportive of me while I tried to learn, and now I can knit like a fiend."
If you are interested in learning more about how to knit you can contact Walk at [email protected] or Leckman at [email protected] .