Notice the Difference: The Impact of Sports Media in Division III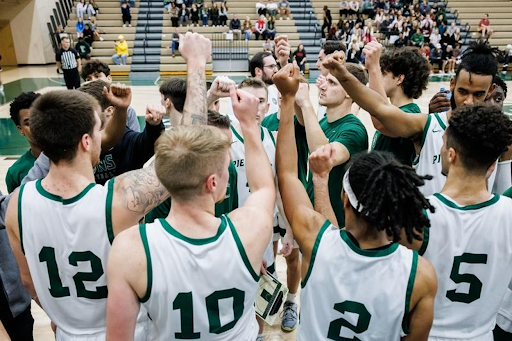 Collegiate athletics tend to be recognized as a massive revenue and popularity stream for universities across the nation. All sports fans can likely think of a time with friends, drinks and snacks flowing, and a good college sporting event to watch, which is likely the reason for bringing everyone together.
 Generally, most viewing experience involves the more prominent, televised sports colleges offer, such as football, basketball and soccer. If you think about it, what division of the NCAA are the games usually broadcasted?
Most viewers watch Division I sports on television because they are considered the highest level in college and usually have the most funding behind the powerhouse sports to make it happen. This model of proficiency in different areas of media has proven to be effective when applied to sports, which sets the tone for other divisions to take notice of.
 "I have seen how sports are shared and talked about online change big time through my years playing basketball at Piedmont," said Aaron Palmer, a sports communication major and basketball player for the Lions. Palmer has worked closely with the sports information department as part of the team needed to make a live broadcast sporting experience available at Piedmont and improve outreach on social media. "There is more to it than people think."
Media development has become easier and more accessible for Division III athletic departments than ever before. Most fans look heavily to the variety of social media outlets for information about the teams they follow, which usually includes ways to attend the sporting event live or tune in to the broadcast from anywhere and stay connected.
These improvements benefit much more than just the fans at home. Gameday graphics, post-game interviews, stat breakdowns and other interactive content cover many viewers using this information differently. Recruiting and general awareness of the programs Division III schools have to offer come into play significantly, as this content also serves as a marketing tool.
 Student-athletes who practice and perform to the best of their abilities every day are also rewarded with these changes, as there is always something to share with friends and family about a great effort in the field of play. In most cases, Division III athletic departments have different Instagram and Twitter accounts for each sport the school offers and an overlying account covering the entire athletic department.
"When I came into Piedmont as a freshman, we did not have as much exposure on social media as a university and an athletic department," said Palmer. "Now, whenever someone has a nice game, you see the appealing graphics and professional write-ups; it makes the whole experience much more authentic and engaging as an athlete."
For Piedmont and other sports information departments in Division III, these aspects aren't necessarily new, as social media and live broadcasting opportunities have been relevant since 2018 and earlier. The difference we see today spans from these departments making the adjustments to stay updated with the modern look of sports media, taking it to the next level.
 As various media technologies develop, collegiate athletics shows excellent potential for continued growth alongside them.